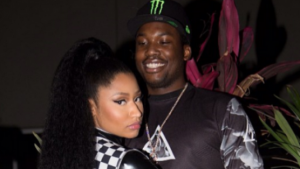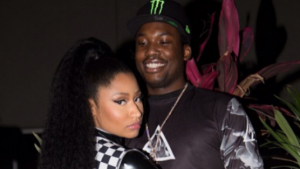 All is seemingly not well between Nicki Minaj and her boo, Meek Mill following a judge's order to put the Maybach rapper on a 90-day house arrest.
According to a report by TMZ, the couple recently had a huge fight over the rapper's impending house arrest.
Read: Nicki Minaj tells court Meek Mill has changed
It was also reported that trouble reared its ugly head when Meek insisted that Nicki should stay with him while he serves out his 90 day in-home stint.
Nicki was said to have disagreed with Meek on his take and the couple were said to have engaged in a fight that was said to have been bigger than any of their past squabbles.
Meek was sentenced to three months of house arrest by a judge, who also ruled that the Dreamchasers rapper would be on probation for six years after his house arrest sentence is completed.
Meek is expected to turn himself in on March 1 and be fitted with an ankle monitor for his house arrest.