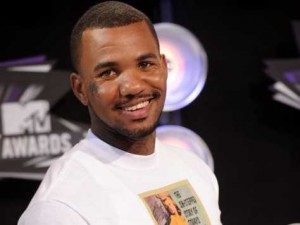 Former member of G Unit, The Game shared a controversial picture of himself and G Unit memeber Lloyd Banks that may soon cause a stir on social media.
The Game shared a picture of himself posing with G Unit member Lloyd Banks with the caption 'Still', while they were clubbing in Dubai.
In the past, the crew has not been on cool terms with The Game considering his break away from the group.
Following his departure from the group well over a decade ago, he immediately took aim at the group, referring to them as G-Unot during his Summer Jam performance in 2005.
Over the past several years, The Game has had a relatively up-and-down relationship with those in G-Unit.
Although he has referenced a reunion between himself and those in G-Unit, on several occasions, one has yet to come to fruition.