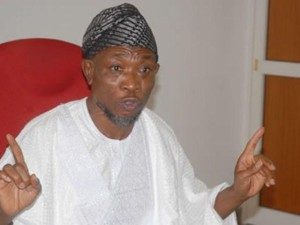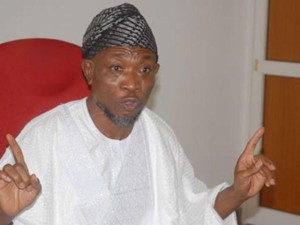 The Osun State Governor, Rauf Aregbesola, has ruled out the possibility of paying workers' salaries for the month of March, giving the low federal allocation the state got.
The Cable reports that the state got N6.23 million as against the the N56 million it received in September 2015.
Aregbesola said the March allocation can not even cover the electricity bills of the state secretariat.
The Governor said back in 2015; "Money coming from the Federation Account has dipped seri­ously and our hope for survival is in our hands; what our forefathers lived on was agriculture."
"For September, our state got N55.8 million. The money we received cannot pay for the power supply by Ibadan Electricity Distribution Company (IBEDC) that we use at the state Secretariat monthly."
According to the accountant-general of the federation, Osun state received a gross statutory allocation of N1.677 billion for February, which was slightly above the allocation for Ekiti, Ebonyi, Kwara and Bayelsa.
Osun also got N19.418 million and N726.1 million from the exchange rate gain and value added tax, resulting in a total gross amount of N2.423 billion for the month.
The total allocation for Osun was shown to be higher than Nasarawa, Kwara, Gombe, Ekiti and Ebonyi.
According to The Cable, the removal of the N70.989 million, N945.881 million and N1.400 billion in external debt, Irrevocable Standing Payment Order (ISPO), and other debts, the state was left with a net allocation of N6.23 million.
And with a wage bill of over N2.6 billion, the net allocation of N6.23 million would hardly foot the stae's bills, giving its meagre internally generated revenue (IGR).
Every other state of the federation had a minimum net allocation of N1 billion.
Bayelsa, Ebonyi, Ekiti, Kwara, Gombe, Nasarawa, had a net allocation of N2.984 billion, N2.167 billion, N1.377 billion, N1.815 billion, N2.300 billion, N2.169 billion respectively.
With a wage bill of N2.6 billion, Ekiti, like Osun, led by Ayodele Fayose, may also have problems meeting its wage obligations.
On the high end, Akwa Ibom, Delta, Lagos and Rivers state got N8.557 billion, N6.062 billion, N6.612 billion and N5.427 billion respectively.