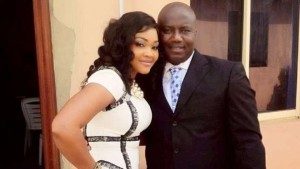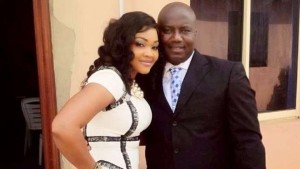 Nollywood actress, Mercy Aigbe-Gentry, was in a recent interview where she talked about how she gained prominence as an actress.
She credited this to her Yoruba movies appearances, and also due to the support she has received from her husband.
According to Aigbe, her husband takes interest in going through her script and offers professional criticism of her work.
Her husband exemplifies his support for her career often. Whenever he thought she under-whelmed in a kissing scene, he made this known to her.
Concerning the support she gets from him, Aigbe said, "Sometimes, he chastises for not kissing well in a movie. I could be on set for a week or more and he does not make an issue out of it. "
"I know I married my friend and he is very understanding."
"I was already an actress before I met my husband and he goes through my scripts."
The actress, who is in her second marriage said she relies on prayers to sustain her marital affairs. She mentioned that her marriage faces a lot of criticism.
"Our marriage is under scrutiny all the time and a lot of people just want to find faults even when there are no faults."
"My previous marriage taught me to be more patient, tolerant and prayerful."
As part of her humanitarian goals, she was made an ambassador to an initiative called Dubai Afrika Sickle Cell Project, which caters for patients of Sickle Cell.