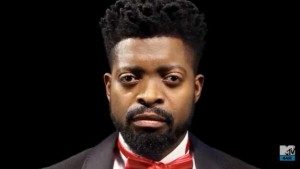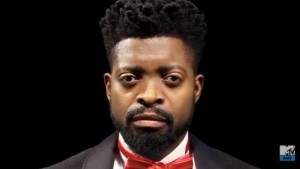 Ace comedian Basketmouth took to his Instagram page today, April 25, 2016 to share a throwback snap with a touchy caption celebrating his first ever manager, Mr. Adekeye Michael Bayowale.
Basketmouth, who is a sought after comedian and has gained prominence both locally and internationally revealed the man behind it all.
According to him, Bayowale became his first manager in 1999 after believing in his little talent.
He wrote, "He was one of the very 1st to believe in my little talent, he became my 1st manager in 1999, he helped me see the disappointments showered upon me as a blessing, through thick and thin he stood by me. Today, I celebrate you and your family Mr. Adekeye Michael Bayowale, thank you for everything bro."
Basketmouth thanks to the tutelage of his former manager, has moved on to become a significant player in the Nigerian comedy industry.
He has been on a roll with new endorsements and ventures as he continues to take his career to the next level.
Just recently, he signed a deal with Swedish telecoms company, Rebtel.