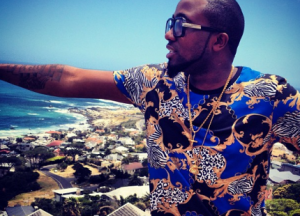 The latest record label CEO in the land, Ice Prince has explained the direction and focus of his newly launched label, Super Cool Cats.
The rapper who hinted during a radio interview last week that he's not been under contract with Chocolate City for the past three years has now launched his personal label with the support of Choc City.
Explaining what the label would be about, Ice Prince said, 'Super Cool Cats is beyond a music label, we are into fashion, music and art. We are already working with fashion designers, video directors etc. It is in fact a full platform for different expressions of the arts'.
He also mentioned that he is already working on an urban line with Seyi Sanusi popularly known as Sneaker Boy, that'll be unveiled in the coming weeks.