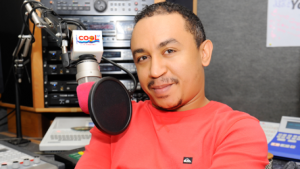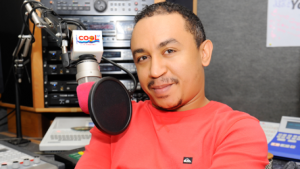 Cool Fm OAP, Daddy Freeze has finally reacted to why he has an opinion for every trending topic.
Freeze who has appointed himself a watchdog for the nation, wrote an open letter yesterday, May 11, 2016 to the British Prime Minister, David Cameron who described Nigeria and Afghanistan as 'fantastically corrupt' while debriefing the Queen of England.
The statement dominated conversations on social media, and of course caught Freeze's attention too.
However fans tired of his opinion piece on social media called him out accusing the 'critic' of talking too much.
"Sir, I respect you but you sometimes talk off point. You sometimes talk like you are not a journalist," a brave fan wrote.
Freeze, born to a Romanian mother and Nigerian father, decided to school the fan on his freedom of speech.
"I'm European bro," Freeze said, adding, "the restriction of movement and speech that apply to you unfortunately don't apply to me!"