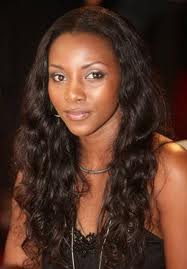 Over the weekend, popular Instagram comedian Klintoncod, took to the photo sharing and video app to mock black women.
"F*ck black girls," said the comedian's friends and Klintoncod himself as they all doubled over in laughter at the offensive comment.
Fans however didn't find that post funny and while many ripped him to shreds, Genevieve Nnaji who rarely engages people on social media reposted the video on her Instagram page with a terse caption, "Apparently, he's a funny guy who cracks jokes," she said.
We guess their little spat all started few weeks back when the comedian took to his social media to blast Nigerian acts and one of those he fired shots at was Genevieve Nnaji. He called her a joke on Snapchat, and had unkind words for other stars.
Nnaji did not respond to that mockery until now when she reposted the comedian's gaffe, leaving him to be roasted and dragged on her page.
She has however taken down the post and the comedian has issued a public apology.