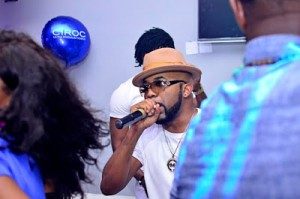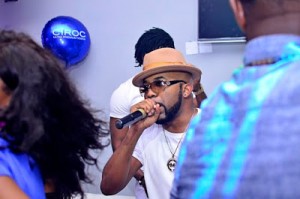 Nigerian singer, Banky W is tired of female fans throwing themselves at him.
According to a video he shared on the multimedia application, "If God tells you that somebody is your husband or wife, let God tell that person too. Don't be the person to speak for God, let God speak for you. Recently I've been getting of lot of people saying "You're my husband, God said I'm your wife".. It's a lie. Because God told me nothing about you. God needs to tell me himself."
Speaking about marriage shaming and his advice to single people, he said,
"Also can we please chill/stop with the marriage shaming? Please, abeg it's enough. Single People – The same people who are putting pressure on you to marry will be the same talking about you and mocking you if the marriage fails. Don't rush for anybody. Do it at the right time with the right person for you and everything will hopefully work out, by God's grace."
The singer recently wrote an open letter to single men and women in the society.
He revealed he couldn't even post good morning on social media, without someone saying "yes but it will be a better morning when you marry".
The whole marriage shaming started when Banky W was spotted as a groomsman at media personality Ebuka Obi-Uchendu's wedding ever since then his life has never been the same.