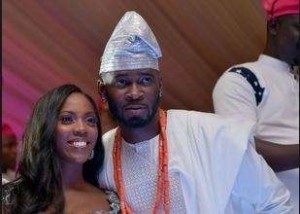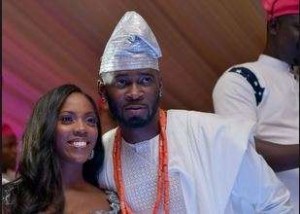 Mavin Records singer, Tiwa Savage raised eyebrows when she was seen throwing up the diamond sign during her performance at the One Africa Music Fest a few days ago.
With many believing the sign was as a result of her deal with Roc Nation, the singer has stated the Jay Z-owned management company isn't trying to change her.
Days after her performance, Tiwa sat down for an interview with popular Hot 97 New York radio host, Ebro Darden where she discussed African music, and her deal with Roc Nation.
'I met B High (Jay Z's cousin, and Roc Nation chief of mobile strategies), I got a call, and he mentioned it and I (makes a skeptical sound)…He was serious. I don't know if you've ever met him, but he is serious. And I love the fact that they are not trying to change me. They really just want to bring what I already have to offer to the rest of the world, and they truly believe in the movement. So yeah, I'm really excited about it,' she said of the deal.
'The reason why we did not really make too much noise about it is because a lot of people come over from Africa and they say they've got this deal and that deal, and then nothing happens. We just wanted to do it the proper way, get it official. I didn't want to do that to my people. I wanted them to really believe that it was really happening, so we wanted to wait for the right time, and the time is now.'