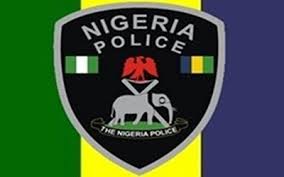 The Chairman, Senate Committee on Police Affairs, Sen. Abu Ibrahim, has denied insinuations that ongoing recruitment by the Nigeria Police Force was lopsided.
Ibrahim told the News Agency of Nigeria(NAN) in Abuja on Friday that he was in touch with the police authorities on the criteria for screening and other processes involved in the exercise.
He said that he was monitoring the exercise, adding that screening of applicants was based on conditions that were fair to all Nigerians.
Ibrahim said the recruitment targeted at getting 10,000 persons into the police force would in no way marginalise any state of the federation.
He explained that it in order to comply with United Nation's standard that the Police Service Commission and relevant stakeholders decided to carry out the exercise based on local governments.
Ibrahim said, "the rank and file will be nine per local government; then the officers will be 12 Inspectors and 12 Assistant Superintendents of Police.
"The criteria for professionals are not out yet.
"For me, selecting nine persons from each of the 774 local governments is a good gesture. I met with the chairman of Police Service Commission, Mr Mike Okiro.
"He said that they had finished the screening based on physical fitness, age and education; now, they are going to compile the final list based on zones''.
He added that the final level of the recruitment would commence next week, saying "it is a very tedious job but I don't think there is any controversy.
"I heard someone on radio saying the recruitment should be based on states, not local governments.
"The reason why local government is being used is because there is a United Nations standard and using that method is the only way to meet that standard,'' he said.
The lawmaker assured that the committee would not relent in its oversight functions to ensure good working condition for the police.
He added that the committee would soon commence a tour of police facilities across the country to ascertain their conditions.