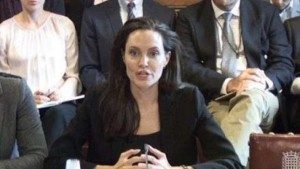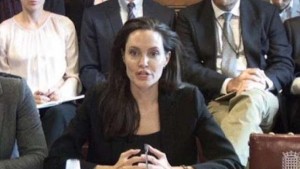 News reaching us has it that movie star, Angelina Jolie has filed for divorce from Brad Pitt.
TMZ reports the filmmaker and humanitarian had a conflict with husband, Brad Pitt over the kids leading to their getting a divorce.
Sources say Angelina's decision to file has to do with the way Brad was parenting the children. According to them she was extremely upset with his methods of parenting.
Meanwhile, other sources say Brad Pitt's "Allied" co-star, Marion Cotillard might be the cause.
Inquisitr reports Jolie barely eats, she guzzles wine every night and she smokes constantly, and Brad Pitt exhausted from spending so much energy trying to get her to take better care of herself. An insider told them, "It's been hard to watch the woman he loves waste away."
Jolie is asking for physical custody of the couple's 6 children. According to gossip site, TMZ, she is asking the judge to give Pitt visitation but does not want joint physical custody.
This will be Angelina's third failed marriage as the star was previously married to Jonny Lee Miller in 1996 and then broke things off in 1999. She hooked up with Billy Bob Thornton in 2000 the couple then went their separate ways in 2003 and now she's leaving Brad Pitt.