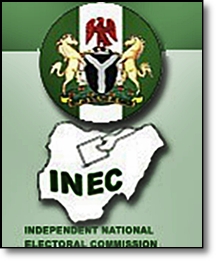 The Peoples Democratic Party (PDP) has slammed the Independent National Electoral Commission (INEC) for postponing the Edo governorship elections.
INEC announced the postponement of the election on Thursday, September 9, 2016, citing security issues as its reason.
According to Punch, PDP's spokesman, Dayo Adeyeye, described the postponement of the polls as a coup.
Adeyeye said "The postponement of the election by INEC is illegal, unconstitutional and a breach of the peoples' trust in the commission and the security agencies.
"It is a coup against the people of Edo State in particular and Nigerians in general. Since APC assumed power, virtually all elections conducted by INEC have either been inconclusive or truncated.
"Saturday's election in Edo State must be an exemption. We will not accept anything less than free, fair and transparent election conducted and concluded the same day. INEC must rise to the occasion to restore the confidence of Nigerians in its operations.
"Edo is a test case. With the way INEC is performing, how are we sure that it would be able to handle the 2019 general elections. Our democracy is under a serious threat from the APC and its Gestapo security agencies.
"It is shameful and indeed a major constitutional breach for the security agencies to act in concert with the APC to truncate an election that had been planned for months."
The Edo state chapter of the All Progressives Congress (APC) also criticised INEC, saying the election body did not consult relevant stake-holders.