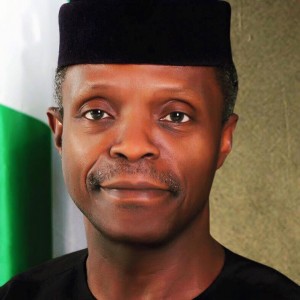 Vice President, Yemi Osinbajo has assured Nigerians that they will see the change promised by the Muhammadu Buhari administration in another couple of years.
Osinbajo made the statement on Sunday, September 11, 2016, while speaking with journalists after a church programme in Abeokuta, Ogun State.
"There are lots of people who will say where is the change they promised. People will condemn and shout, but we are very focused, calm and extremely confident that God is on our side and this country will not be the same," he said according to Premium Times.
"In another couple of years, we will see the difference. All of us have a part to play in the change. Nigerians must be patriotic in our dealings and daily activities. We should be committed to the nation," he added.
The Buhari administration recently came under severe criticism for launching the "Change Begins With Me" initiative through which it appeared to tell Nigerians to change first before expecting the government to change.