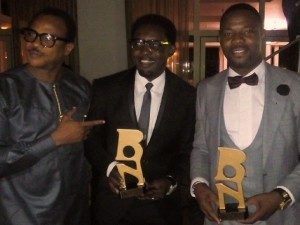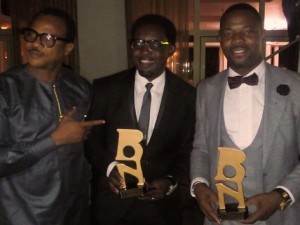 Veteran comedian cum politician, Okey Bakassi is celebrating his 15th wedding anniversary today.
The loving husband who was a Senior Special Adviser to former Governor of Imo state, Ikedi Ohakim, and father of three took to Instagram today, September 1, 2016, to celebrate 15 years of wedded bliss.
He shared a photo of the both of them writing, "Wow! time really flies. I can't believe it's 15yrs already….since my childhood sweetheart and I decided to brave the odds and give love/marriage a chance.
It has not been an easy journey. We have lost the two great fathers that gave us life…. but we have enjoyed the warmth of family and also made them proud by giving them 3 beautiful grandchildren.
Zizi, thanks for your love, trust, commitment and holding my hands through this challenging experience called #life.
I may not be the best but I'll always give my best to you and the dream we share."
Bakassi and Ezinne have three children from their 14-year union. Happy married life to the couple!