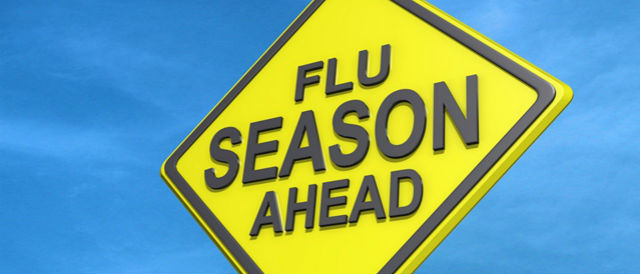 In recent news, the CDC (Centers for Disease Control and Prevention) in coordination with the NFID (National Foundation for Infectious Diseases) and an assortment of medical groups and public health centers kicked off their Awareness Campaign for the 2016 – 2017 flu vaccine. The event was a telebriefing that was held in Washington, D.C. at the National Press Club. There have been some changes to this year's vaccines and recommendations that they wanted the public to be aware of and the September 29 event was presented by Tom Frieden, M.D., M.P.H., as the National CDC Director. In his coverage he presented estimates based on reported outbreaks from 2015 – 2016 as well as figures as to how many received vaccines last year.
Types of Vaccines Available and Who Should Get Them
Dr. Frieden, also holds a master in public health (the M.P.H. behind his name) which is a prestigious degree necessary for coordinating and administrating a public health facility. Each year a growing number of students are joining the ranks of public health officials and many are taking classes in online MPH programs such as those offered by schools such as the University of Southern California. There is a growing need for public health professionals as the elderly population is growing and flu seasons can be extremely difficult for those of advanced age.
In keeping with this, Dr. Frieden announced changes being made in terms of what vaccines are available, who should get them and even dosages have changed for the elderly. There are five basic types of flu shots which include standard doses, high dosage for elderly over 65, another type for the elderly made with adjuvant, one with a virus that is grown within a cell culture and one made from recombinant technology which isn't made with a live flu virus.
Changes Announced for the Upcoming Flu Season
Every year there are a few changes based on the types of viruses going around and other variables but this year the way vaccinations are administered is changing as well. It is only recommended that injectable shots be given and the vaccines have been updated for this year to better correlate to those viruses known to be circulating. Also, the CDC announced that this year would see new vaccines and that if people have allergies to eggs the recommendations are changing as well. Anyone who has an allergy to eggs is advised to tell their healthcare provider prior to getting their flu shot.
Questions are being referred to the CDC website where there is extensive information on the 2016 – 2017 flu season and what consumers can expect. The site also contains a thorough FAQ page where you will find answers to most of the questions you may have. You can also talk to your doctor if you have any concerns over these latest changes and if at all in doubt, you can call the CDC info line at 800-CDC-INFO (800-232-4636) and the TTY line is 888-232-6348. Questions can also be submitted for an email response on the CDC contact page.