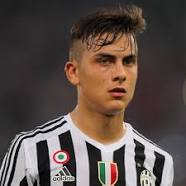 Juventus ground out a 2-1 win against Udinese on Saturday, needing to rely upon some star veterans to deliver the victory.
Deployed in a 4-4-2 formation, Juve looked both confused and unclear of the new strategy, resulting in plenty of errors and an open game. Taking advantage of the Old Lady's tactical perplexity, an organised and hungry Udinese side opted to attack, looking for their opportunities to make darting runs forward to exploit the gaps and apply pressure on the back line.
The second half saw a more capable and united Juve side. Forced to suffer for the result, Patrice Evra and Gianluigi Buffon stepped up for the Bianconeri to secure maximum points as Udinese looked in vain for the equaliser.
Positives
With a beautiful free kick followed by a well-taken penalty, Juventus have officially recovered Paulo Dybala. The Argentine is back to playing with confidence and panache. The forward's relentless desire, skill on the ball and perfect finishing gave Juve the win.
Negatives
Having thrilled for Croatia this past week, scoring foul goals in two games to secure victory, Mario Mandzukic looked utterly confused and off the pace for Juventus. With Higuain regularly looked upon to start important matches, it seems a lack of minutes has harmed Mandzukic's ability to influence the game.
Deployed up top, Mandzukic failed to read the patterns of play, regularly missing his chances to latch onto a clean pass and strike. With Higuain the better forward, can Mandzukic still perform if he's simply a bench player?
Manager rating out of 10
6 — Massimiliano Allegri was forced to perform several changes to the side due to absences, but the tactics deployed robbed the side of their ability to control the game, resulting in confusion. Thwarted in the wide areas, Juve were incredibly careless through the middle.
The team did greatly improve in the second half, even if the substitutes thereafter did little to change the flow of the game.
Player ratings (1-10; 10=best; players introduced after 70 minutes get no rating)
GK Gianluigi Buffon, 6 — A mere mortal, he made a mistake on the opening goal to allow Udinese to score. However, a superb save from the near post in the 82nd minute rescued his team.
DF Stephan Lichtsteiner, 5 — Struggled to play as a defensive full-back after having spent so many years indulging in attacking runs forward. Looked confused with the tactics deployed.
DF Mehdi Benatia, 6 — Proved to be better in a three-man backline, Benatia played with composure and confidence.
DF Andrea Barzagli, 7 — Recovered the ball incessantly, read the game well to ward off the danger.
DF Patrice Evra, 6 — A petulant fight could have caused problems, but he more than made up for it in the second half, when he made a vital interception to stop Udinese from equalising.
MF Juan Cuadrado, 6 — Never the most measured player, Cuadrado boasts skill and pace, but he has yet to really hone his talent to cause serious damage. He did improve when he moved closer to goal.
MF Hernanes, 5 — Gave the ball away cheaply to allow Jakub Jankto to score Udinese's goal. Lost confidence in the second half, becoming more and more imprecise.
MF Mario Lemina, 6 — On the whole, Lemina played a relatively good game considering he wasn't played in an ideal role. Won the free kick that lead to Juve's equaliser and tried to participate in attacking moves.
MF Alex Sandro, 7 — Won the penalty. This player attacks with confidence, delivering the forward thrusts the team have come to rely upon. Should have scored Juve's third goal.
FW Mario Mandzukic, 5 — For a player who proved phenomenal for his country during international qualifiers, Mandzukic looked terribly off pace as a starter. Misread most situations, seemed to lack chemistry with those around him and struggled to integrate himself within the tactics. Operated on a different wavelength to the others and missed an easy chance on goal.
FW Paulo Dybala, 8 — A wonderful game by the Argentinian, who is back to playing with confidence. He scored the equaliser with a beautiful free kick and grabbed the other from the penalty spot. Incisive, energetic and visionary, he was the reason Juventus turned the game around.
FW Gonzalo Higuain, 6 — Always looked threatening and immediately looked to impact the game after coming on. Didn't manage to help the side to impose themselves as well as he had hoped.
DF Leonardo Bonucci, 6 — Business as usual from the player who provided continued security at the back.
MF Stefano Sturaro, N/A — Wasn't offered long to impact the game.