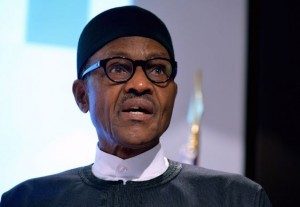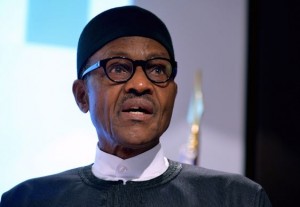 President Muhammadu Buhari on Monday ordered the release of two Augusta AW 101, VVIP helicopters from the Presidential Air Fleet (PAF) to the Nigerian Air Force (NAF).
The National Security Adviser (NSA),Maj.-Gen. Babagana Monguno, who presented the helicopters to NAF, said the gesture was in fulfillment of the President's promise to reduce the cost of the amount expended on the PAF .
Monguno said that in line with this philosophy, two aircraft, 1x AW109 helicopter and 1x King Air Beechcraft ,had earlier been released to the NAF in 2015, immediately the president took over.
He said it was given out in realisation of the need to immediately enhance the capacity of the armed forces in its campaign against insurgency.
He said that the president had also given approval for the sale of one of the 2x Falcons 7x and the Hawker 4000 aircraft operated by the fleet.
The NSA also said that a committee for the sale of both aircraft was already sitting and would soon complete its assignment.
"AW 101 is a highly versatile helicopter used in both VIP civil and military applications.
"These two helicopters handed to the NAF today have ballistic defence capabilities and are equipped with defensive aid suites against certain forms of missile attacks.
"Mr president appreciated the need to enhance the airlift capacity of NAF to strengthen the efforts of the ongoing campaign against insurgency in different parts of the country.
"This is compatible with his philosophy to reduce the cost of governance and enhance capacity of our armed forces,''Monguno said.
Responding, the Chief of Air Staff, Avm. Sadique Abubakar, said the gesture had encouraged NAF to focus on the fight against insurgency in the North-East and militancy.
Abubakar said that the 2x Augusta Westland 101 helicopters were executive helicopters designed for the transportation of VIPs and equipped with ballistic defence capabilities and defensive aid suites.
" Like the two aircraft earlier handed to us, we intend to reconfigure these helicopters and deploy them for tactical airlift of troops and logistics in support of combat operations.
"Incidentally, the acceptance of these helicopters and the intended reconfiguration efforts are in line with two drivers of my vision.
"These provides for robust logistics support and maintenance culture to sustain platforms /equipments service as well as reinforcement of the culture of self-reliance and prudent management of resources,'' he said.
Abubakar thanked the president for his support to NAF, adding that the use of the helicopters would be justified.