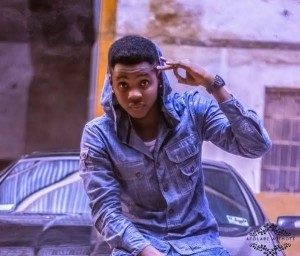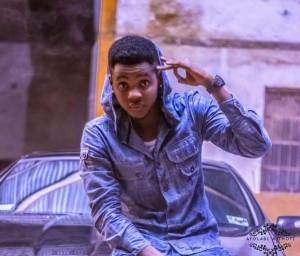 Kiss Daniel has been a star for close to two years now. His singles have become hits, his brand has grown, his album is selling, and everything about him reeks of success. But what's next for him now?
Kiss Daniel rise in 2015 signaled the start of a great year for him. Kiss Daniel, signed to G-Worldwide Entertainment via his sound has found success in reducing the tempo of mainstream music. He operates on a mid-tempo level, infusing jazz and multiple percussive influences into his beat. 'Woju', 'Laye', and 'Good time', have churned out copycats, with MMMG's buzzing man Tekno, recognizing the new movement in there. Also, a look through the works of several acts will provide people working with Kiss Daniel's template for making hits.
His debut album, "New Era" a significant body of work to mark time, is out and about, racking up praise and accolades as a great body of work that gives more substance to a relatively short period of time spent near the top of the pop food chain. He has toured the US, performed in a variety of countries, and held concerts under various brands, at various points of his career,
Simply put, he is flying high at a new level.
Complacency is a sneaky foe. One who stealthily makes an appearance at the height of your success and tries to deceive you into a false sense of satisfaction. This satisfactory feel wanes your appetite for more, and leaves you with little or no drive to surpass your achievement and raise the bar. Kiss Daniel at the moment is in no danger of that. He has a hardworking team, built around the hub of his label CEO, Emperor Geezy, his manager Louiza Williams, and label executive Festus Ehimare Eromosele, and label road manager Omozokpea Raymond Akhigbe . Theirs is a pragmatic setup, designed to get the best out of their talent.
Kiss Daniel is currently trying to get the best out of his album. His single 'Mama', which was released a few days before the album release, has achieved success, gaining acceptance on every front. His next single, 'Jombo' already has about 700,000 views on Youtube.
What's left for Kiss Daniel is a new push towards properly maximizing the potential of other songs on the album. "New Era" if properly harnessed and rolled out as singles, has the potential to sustain the act for the next one year, and keep him on par at the highest level. Also, there's a certain push towards the international scene now. Kiss Daniel's brand is still in its infancy, and needs more work to hit the next level. But on evidence of what has been displayed, he has the potential to penetrate other markets.
The skeleton of a new album should also be in the works. With the speed at which pop culture shifts and recycles, to stand still is to fall behind. A sophomore album should already be a part of discussions, with more melodies produced and filed away for the big project.
Kiss Daniel is in a good place right now, and needs to enjoy it. But there's more work to be done to keep the momentum on course, and his career on track.