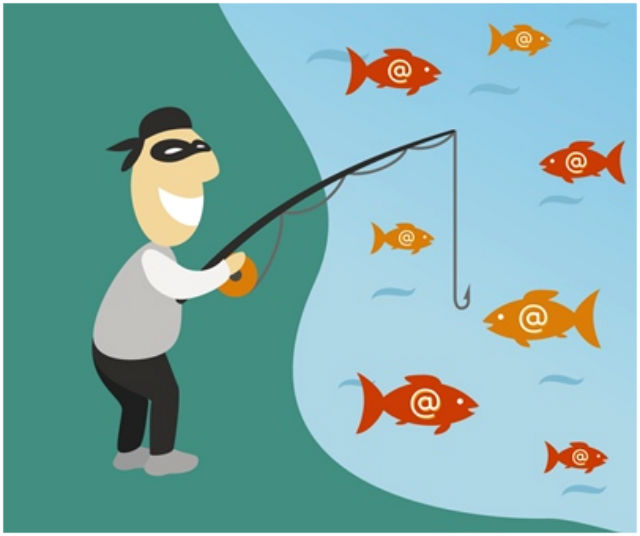 Phishing is something we are all capable of becoming victims to if we don't educate ourselves on the risks and the signs. Everyone has at some point received one of those emails telling us that one of our accounts (Amazon, eBay or perhaps PayPal) has been hacked and we need to log in via the link provided in the email. Now most people are aware that companies won't ask you to log in this way, instead preferring you to go their website through a clean link and check for yourself – however there will always be people who fall for these phishing scams which is why they are still as prominent today as they were a few years ago.
It is important to remember that if you are hacked, a company won't send you a random email asking you to click a link within the body of the text. They may send out a warning email to let you know of a security breach and invite you to visit the website and change your security details but they will never ask you to click through in an email. This way customers can ensure their details are still safe without handing over said details to potential scammers.
Plenty of big name companies have found themselves falling victim to scammers sending out phishing emails under their name. Many of us have received emails from Amazon, eBay and PayPal letting us know of a 'security breach' but they are by no means the only companies to report these types of issues.
Wonga SA are just one of the myriad of other digital companies who've found themselves affected by such scams and have themselves set up a fraud hotline to warn consumers. The payday loan website had their image used as the face of a phishing scam that was affecting up to 300 people per week at the height of the scam in 2015. They are continuing to warn customers about the scam and are remaining as vigilant as possible on this issue, however the nature of these scam artists means they're always adapting their approach to target new victims.
Phishing emails may become increasingly common at specific times of the year – although people receive them throughout the year, there are certain periods where the scammers push their phishing emails even harder. The emails are often easy to spot but sending them out at busy times such as Christmas when people will be receiving plenty of marketing emails in their email inbox is a clever trick they use. The emails are becoming more and more intelligent too! . With the company logo and an almost identical email address, how are customers meant to know?
It is so important for consumers and companies alike to remain vigilant and report them or try to shut down any phishing emails that they receive or are in their name in the hope of them eventually being eradicated altogether.