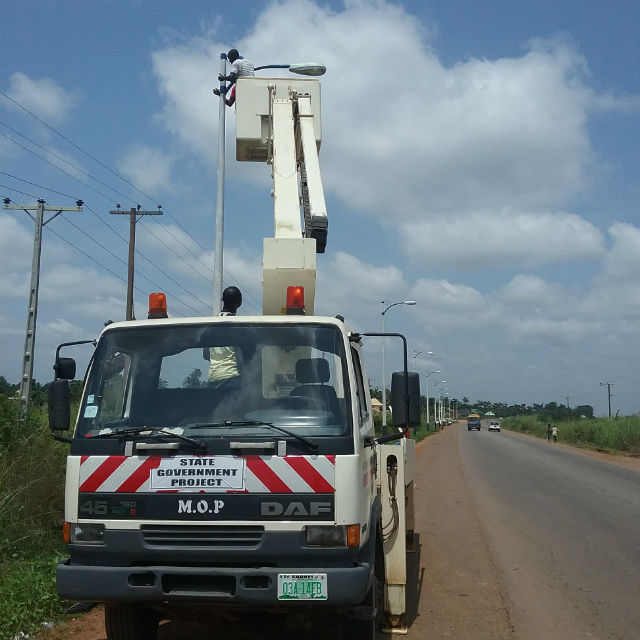 One year on and still counting, Ebonyi State Governor, Engr David Nweze Umahi is seriously working on his ambitious project of turning the state into Nigeria's postcard for excellence.
His over one year scorecard is filled with enviable accomplishments. Most notably, the infrastructure thirsty governor has doled out another doze of streetlighting package for Ebonyians, with the recent energizing and installation of street lights along the Abakaliki Afikpo road, which will run from Army Mammy market Nkwagu to Onueke and by extension to all the local government areas in the state.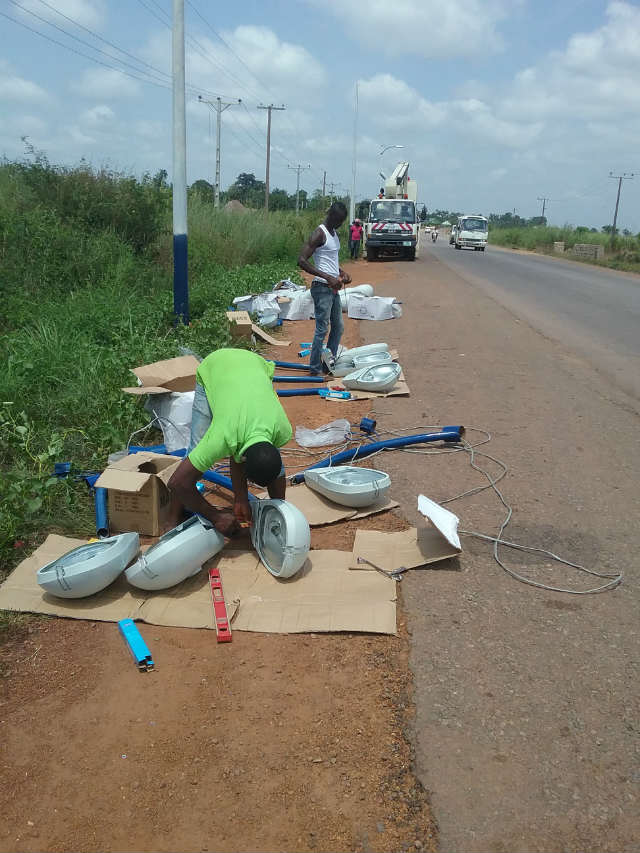 The impact of his light-up programme has started yielding sweet fruits. They have changed the entire landscape of Ebonyi State; stimulating commerce, strengthening security and promoting social life in the state.
With a fully functional asphalted network of roads dotted with streetlights, one would gladly invite others to Come and see Ebonyi wonder!
Surely, this hero of our modern democracy deserves a resounding applause!
By Philip Nweze