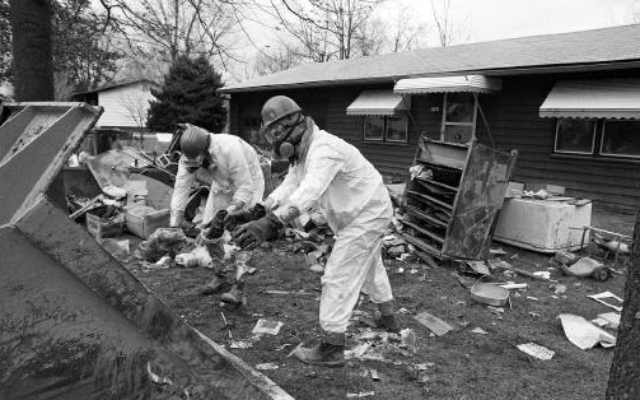 With the focus on cleaning up the environment and leaving less of a footprint on the earth, companies and engineers are now looking into ways to deal with contaminants and get them cleaned up. If you happen to be a student at the University of California Riverside enrolled in the online master of engineering program, then this may be a career path worth looking into.
Engineers Take an Active Role in Colorado
Engineers around the country are currently testing all kinds of ways to deal with these contaminants that are harmful to the environment. One such study is taking place at Colorado State University. Here the environmental engineers are busy trying to find a new way to deal with PFCs and get them cleaned up in a safe environmentally-friendly way.
What is even more exciting is that the research is being supported by the Department of Defense's Strategic Environmental Research and Development Program. It's offering students and professors a way to apply their knowledge and make a difference to the environment. The research project is set to take place over a span of three years and a grant was given of almost $600,000.
The process the team will be investigating is the use of electrolysis-based technology. This technology will then be used on PFCs that are in groundwater. This is especially important to the state of Colorado since it has been found that PFCs in groundwater the area in and around Colorado Springs' has been on the rise recently.
Not the Only Testing Taking Place
Of course, this project in Colorado is not the only one taking place regarding clean-up of containments, in fact research is being done at a number of institutions. It means it is a very exciting time to be enrolled in an online masters engineering program as you may have a chance to work on one of these projects yourself.
The U.S. Bureau of Labor Statistics expects a rise in careers based in the "green economy" industry. This means more research, more job opportunities, new jobs being created, and companies looking to employ consultants to help them with containments.
Environmental Remediation on the Rise
Environmental remediation is set to become a huge industry. It is one that deals specifically with removing contaminants and pollution from surface and ground water as well as soil. The whole point of removing these contaminants is to restore the soil or water back to its original condition for the health of humans, animals, and the environment at large. Much of this work will be done under the supervision of the Environmental Protection Agency (EPA), and is taking place all across the country.
Environmental Engineers Hold the Key
As environmental engineers work together with universities, labs, and institutions to unlock new and safe methods of dealing with these containments, it makes for a very exciting field to get into. If you are looking for a way to have an impact on the earth through your job, this is a great way to do it.