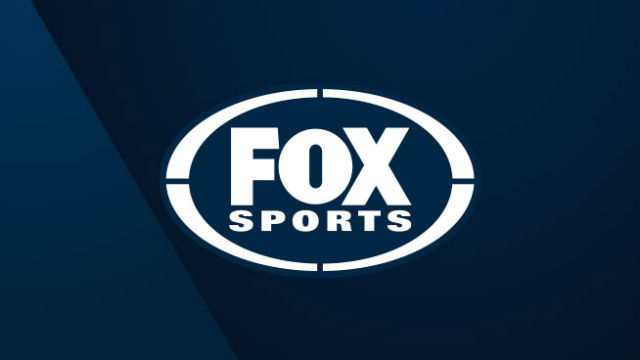 Landmark deal will see new long term investment injected into the development, training and support of West African Football over the next 12 years
Every West Zone A and West Zone B Cup match to be broadcast for the first time, exclusively by FOX Sports, across Africa with the ambition to air globally
A full roster of sporting events created, including two bi-annual zone tournaments and quarterly events for men's, women's and youth teams
On 9th of December 2016, FOX Sports, the global leader in premium sports broadcasting, today announced a new multi-year partnership with the West African Football Union (WAFU) Zones A and B, providing a long term injection of investment into infrastructure, training and development across 16 countries over the next 12 years.
This landmark deal will make FOX Sports the home for West Zone A and West Zone B football, and will ensure that for the first time, every Zone West A Cup and Zone West B Cup match will be broadcast for football fans across Africa. The first tournaments are scheduled to take place in the Summer of 2017 and will be broadcast exclusively by FOX Sports.
This partnership will expand the reach of WAFU across 24 countries, with the potential for matches and tournaments to be broadcast across the global FOX Sports network.
Alongside the revitalised bi-annual tournaments, FOX Sports along with West Zone A and West Zone B will create, produce and broadcast a range of regional quarterly events, focused on the expansion of the entire football ecosystem in West Africa.
Events for the U17, U20, U23 and core women's teams are being planned, along with seminars and workshops on a range of subjects to increase skill development on and off the pitch. These include bespoke training for club doctors and personal finance management training for players with more sessions to be announced in the coming months.
WAFU Zones A and B include the majority of top football teams across Africa and the agreement was officially ratified on Friday 9 December at a meeting of the 16 West African football nations in Dakar, Senegal.
Frank Rutten, EVP, FOX Sports, Europe and Africa said, "We have a proven track record of creating and delivering premium sports programming for local audiences, that have the potential to travel to a global audience. Football is the most popular sport in Africa, and through our new 12-year partnership, not only are we investing in all areas of the industry, we are ensuring the broadcast of more games from the Zone West Cup tournaments to the millions of fans in Africa, all in our signature FOX Sports quality."
Adam Theiler, EVP, Fox Networks Group, Europe and Africa said, "West African footballers have not only helped to build one of the strongest football regions across the continent, they have also dazzled audiences on the world stage by competing in top tier leagues around the world. West Africa is a fountain of talent and football pride, and as an anchor of our Fox Networks Group portfolio, it is FOX Sports absolute intention to bring the talent of these men and women to football fans in Africa, and the world."
Augustin Senghor, President WAFU Zone A said, "Today is a great day for both WAFU Zone A and B nations and our fans. The support of FOX Sports, as a global leader in sports broadcasting, will help us further develop and promote of our football. WAFU A and its Member Associations/Federations are delighted with this landmark partnership and look forward to creating the best events for the supporters."
Kwesi Nyantakyi, President WAFU Zone B said, "The global FOX Sports network with their broadcast expertise is the perfect partner to support our ambitions in taking West African football to the next level. We are looking forward to working with the FOX Sports team to bring the excitement of our West Zone B football into homes across Africa."
This partnership with the West Africa Football Union joins the growing roster of sports rights including the Eredivisie, Ligue 1, La Liga, Bundesliga, the NFL, MLB, NBA, NHL and NASCAR. With over 300 million viewers worldwide, across 97 countries, FOX Sports is the world's leading sports television brand.
ABOUT WAFU
The West African Football Union (WAFU) is an association of nine (Zone A) and seven (Zone B) football playing nations in West Africa. The union organises several competitions including every two years the WAFU Nations Cup.
WAFU – Zone A: Cape Verde, The Gambia, Guinea, Guinea-Bissau, Liberia, Mali, Mauritania, Senegal, Sierra Leone.
WAFU – Zone B: Benin, Burkina Faso, Ivory Coast, Ghana, Niger, Nigeria, Togo.
ABOUT FOX SPORTS
FOX Sports is the world's leading sports television brand, both in terms of distribution and programming rights. FOX Sports is known around the world as an innovator in the areas of live sports broadcasting, news and presentation and has quickly set a new standard of excellence in international markets through its bold production values, engaging commentary and presenters. FOX Sports carries some of the world's most watched and most sought after sports franchises including the Barclays Premier League, Series A, Bundesliga, the FA Cup, the League Cup, Coppa Italia, the UEFA League, Copa Sudamericana, the NFL, MLB, and premiere tennis, golf and racing events. The FOX Sports multiplex, which currently include FOX Sports 2, FOX Sports 3, FOX Sports International and FOX Sports Eredivisie, reaches 73 million homes in 88 countries and 8 languages outside of the U.S. It is accessible via SD and HD linear feeds as well as through the authenticated FOX Sports Play app. In the US, FOX Sports includes ownership and interests in linear television networks, digital and mobile programming, broadband platforms, multiple web sites, joint-venture businesses and several licensing partnerships. FOX Sports includes the sports television arm of the FOX Broadcasting Company; FS1, FS2; FOX Sports Regional Networks, their affiliated regional web sites and national programming; FOX Soccer Plus; FOX Deportes and FOX College Sports. FOX Sports also encompasses FOX Sports Digital, which includes FOXSports.com, FOX Sports GO, Whatifsports.com and Yardbarker.com. Also included in the Group are FOX's interests in joint-venture businesses Big Ten Network and BTN 2Go, as well as a licensing agreement that establish the FOX Sports Radio Network.
ABOUT FOX NETWORKS GROUP
Fox Networks Group (FNG) is a primary operating unit of 21st Century Fox. FNG consists of Fox Television Group, which includes Fox Broadcasting Company and 20th Century Fox Television; Fox Cable Networks, which includes FX Networks; Fox Sports Media Group, National Geographic Partners, and Fox Networks Group Europe, Asia and Latin America. Together these units create, program and distribute some of the world's most popular entertainment, sports and nonfiction programming.