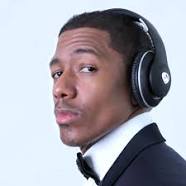 Nick Cannon will be spending the holidays in the hospital as he is currently being treated for Lupus.
According to news reports, the actor was diagnosed of Lupus, an autoimmune disease that causes the immune system to attack healthy tissue.
Cannon took to his Instagram page to reveal his current situation, sharing a photo of himself hooked up to different machines on his hospital bed at Cedars-Sinai, Los Angeles, California.
Sharing the post, he wrote, "For all who have been trying to contact me the last few days this is where I've been.
"And I will be in the Hospital through Christmas. All good though, Doctors say I will be back to normal before the New Year."
This has been a full year for Cannon, what with the finalising of his divorce from ex-wife, Mariah Carey, in November and now this.
On the bright side, America's Got Talent host is currently expecting his third child with ex-girlfriend Britanny Bell.