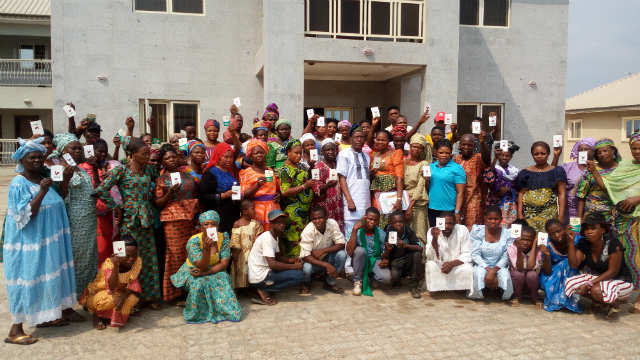 Ogun State chapter of the Peoples Democratic Party (PDP) under the leadership of Engineer Bayo Dayo received over 300 defectors from the All Progressives Congress (APC) and the All Progressives Grand Alliance (APGA) from Ijebu Ode, Sagamu, Odeda, Yewa North, Imeko Afon, Abeokuta North and Odogbolu local government areas into the Peoples Democratic Party (PDP) on Saturday, January 21, 2017 ahead of the 2019 general elections.
The defectors were received by the Ogun PDP Chairman, Engineer Bayo Dayo and the PDP Chairman in Sagamu local government area, Hon. Kola Akinyemi.
The defectors spokesman who led them to the PDP, Mr. Adebayo Meto said they decided to join the PDP because of the need to salvage the state from the deceitful hands of the APC administration.
Meto particularly lamented that there has not been a single developmental project in Ogijo, Sagamu, Ijebu Igbo and Ogun state generally since the inception of the APC administration in the state.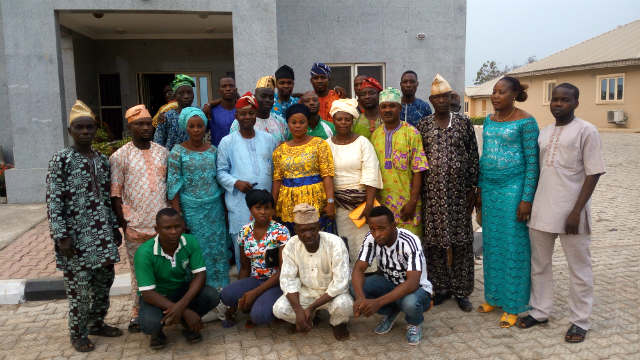 "We have been deceived in the past by the APC leaders. They deceived us and when they are elected they never come back to Ogijo again, we wonder what we have done wrong considering the fact that this local government area has the largest population in Ogun East Senatorial District.
"But now we have decided to support our own son, Senator Buruji Kashamu, who is the Senator representing Ogun East Senatorial District at the National Assembly and the Southwest leader of the PDP. We are in PDP today because of the wonderful job he is doing. I can assure you that every genuine sons and daughters of Ogijo will join PDP because we need someone who can drive development into our community," Meto said.
Addressing the defectors, Engineer Bayo Dayo said the PDP is a party embedded with the principle of level playing ground for all members, stressing that there is no stranger in the party.
"I want to assure you of level playing ground. The peoples Democratic Party is a party of the democrats and that is why we are different from other political parties. Let's come together and form a formidable team that is capable of winning the 2019 general elections.
"The Peoples Democratic Party is a party for the youth and we strongly believe the future belongs to the youth. PDP is returning power back to the masses come 2019.The era of oppression shall be a thing of the past and we shall ensure people are carried along unlike what we have at the moment where selected few amass our commonwealth to themselves alone.
"We shall return power back to the masses just as Donald Trump opined in his inaugural speech as the 45th president of the United State of America, " he said.