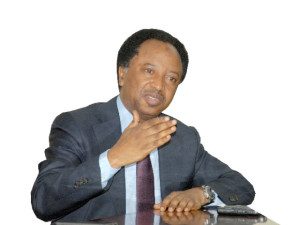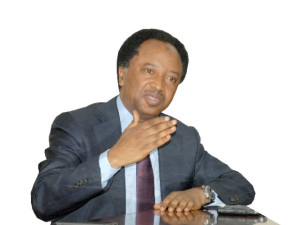 Kaduna State Senator, Shehu Sani has accused President Muhammadu Buhari of taking corruption in his government too lightly.
Sani made the comment on Tuesday, January 24, after Buhari told the Senate that he would not sack the Secretary to the Government of the Federation (SGF), Babachir Lawal despite fraud allegations made against him.
The Senate, in December 2016, urged Lawal to resign after he was accused of misappropriating funds meant for Internally Displaced Persons (IDPs) in the North-East.
"Mr. President, Distinguished Colleagues, I rise through Order 43 of Senate Rules and I want to submit that President Buhari's reaction on SGF shows the use of insecticides when fighting corruption at the legislative arm, while he uses deodorant at the Executive arm," Sani said.
"Distinguished Colleagues, you realize that the copy which was read to us did not carry my name even as the Committee Chairman and I wonder where it emanated from," he added.
Sani also accused Buhari of lying in a letter sent to the Senate in which he alleged that Lawal was not given a chance to defend himself.
Meanwhile, Buhari has also insisted on the nomination of Ibrahim Magu as Chairman of the Economic and Financial Crimes Commission (EFCC).