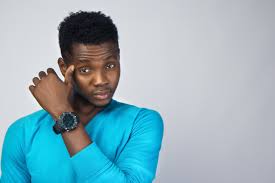 Theinfostride has exclusively gathered that Kiss Daniel will be going on a UK tour next month.
He's expected to perform in the cities of London, Manchester and Birmingham.
The 'Woju' singer was the biggest winner at the 2016 Headies, walking away with three awards for Best R&B/Pop album, Hip Hop World Revelation and Album of the Year for New Era.
We also learned that the singer would be staging shows for his fans in Canada and Russia in March as well.
We then had an exclusive chat with his rep, Louiza Williams who simply told us, 'Kiss Daniel wasn't robbed in Calabar.'
Kiss Daniel performing live in Calabar was one of the most anticipated events of the 2016 edition of the carnival, and coming off the multiple awards won at them, the singer was pumped to thrill the fans as well.
However, in their excitement, hundreds of eager fans attempted to join Kiss Daniel on stage while performing, but the feeble security at the show attended by over 3,000 people was unable to stop them.