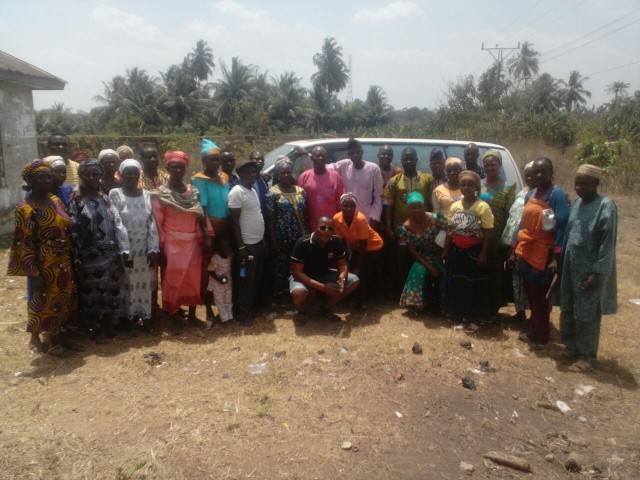 Leaders of Peoples Democratic Party (PDP) in Abeokuta North Local government Area of Ogun State have commended the Senator representing Ogun East Senatorial District, Prince Buruji Kashamu for upholding the party structure and maintaining peace both in the state and at the National level.
Speaking during the expanded Ward 16 executive meeting held on Friday in Ibara-Orile, the party Chairman in Abeokuta North Local Government Area, Mr. Ramon Adedamola eulogized the dogmatic approach and leadership acumen of Senator Kashamu for brokering peace among the warring factions of the party in the state and at the National level.
Mr. Ramon stressed that, Senator Kashamu remains the only rallying point during the PDP National crisis, saying the politician deserves to be honoured nationally.
In his own remarks, the PRO of Omoilu Foundation in the state, Mr. Sunkanmi Oyejide appreciated Senator Kashamu for his support to the party structure in the state.
Oyejide appealed to the warring factions to close ranks with the Engineer Dayo-led PDP and work as a team towards returning the party into winning ways in the 2019 general elections.
According to him, PDP remain undivided, saying that team work is key if the party is to recover its lost glory.
"My leaders, I want to assure you that, PDP remain an indivisible entity in Ogun State under Senator Kashamu. Please I want you to extend olive branch to warring factions, we are one big family and we must see ourselves as partners in progress. The masses can't wait to have PDP back in power in 2019 and we must not let them down.
"We are getting set for the 2019 general elections, our leaders are putting all necessary machineries in motion. This is just the beginning, I shall continue to visit you and assist in formulating policies that will drive the party forward in this ward, this is my ward and I must contribute my quota to ensure things are in order", Oyejide stressed.
Also speaking, the Coordinator of Omoilu Foundation in the local government, Alhaji Ganiu Ayo described the meeting on the instance of the Omoilu Foundation PRO as timely and needful.
Alhaji Ayo urged the Omoilu PRO to always rally round the party leaders in the ward and in the local government area, urging all PDP members in the local government area to remain steadfast and continue to mobilize for the party ahead of the 2019 general elections in the state.
He therefore announced that, the foundation has concluded plans to kick start the zero interest micro loans in the local government area, which according to the Coordinator would assist the masses to become business owners in the local government area.