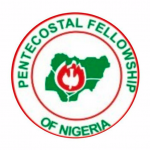 The Pentecostal Fellowship of Nigeria (PFN), on Thursday donated relief materials worth N15 million to communities affected by recent attacks on southern Kaduna.
The News Agency of Nigeria (NAN)reports that the benefiting communities included Ungwan Fari, Goska, Dangoma, Godogodo and Attakar in Jema'a and Kaura local government areas.
PFN Deputy President, Bishop Wole Oke, who presented the items, said that the gesture was to demonstrate support to the victims.
He said that the communities would not be left alone at a time they were in dire need of support, and assured them of sustained prayers.
The PFN official condemned the attacks which he described as "senseless and inhuman", and urged the government to bring the perpetrators to justice.
"It is the duty of every responsible government to protect the lives and property of its citizens, including southern Kaduna, " he said.
Responding at their various palaces, the traditional rulers of the communities expressed happiness over the demonstration of love by the PFN.
The Chief of Kaninkon, Mallam Tanko Tete, applauded PFN for its continued prayers, and called for more support to help the fear-stricken people to return to their farms.
The District Head of Dangoma, a Fulani settlement in Kaninkon chiefdom, Mallam Mamuda Suleiman, who also applauded the PFN for its show of support, particularly praised the body for resisting the temptation to discriminate.
"By your gesture, you have shown that we are one and the same," he said.
Some members of the benefiting communities, who spoke to NAN on the gesture, commended PFN for its overwhelming support and its resolve to see the people as one "irrespective of tribe and religion".
Mr Sunday Musa, a resident of Attakar village, said that PFN had demonstrated the kind of social responsibility expected of religious organisations, and urged it not to relent in praying for peace in the area.
Miss Lami Ishaku of Godogodo village, in her reaction, said that PFN had demonstrated "practical Christian belief" by according all affected members equal treatment without bias.
Items presented included 350 bags of maize, 1,060 cartons of nooddles, 200 bags of rice, 70 bags of Garri, 500 pieces of wrapper, 58 gallons of palm oil, 10 cartons of soap and 148 packs of detergents.