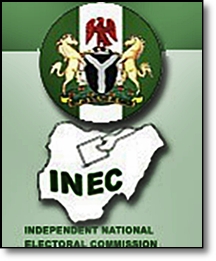 The Independent National Electoral Commission (INEC) in Anambra says it has deployed 105 trained personnel for the nationwide continuous voter registration in the state.
The new Administrative Secretary of the commission, Mr Thomas Ongele, made the disclosure in during a news conference in Awka on Wednesday.
Ongele also said INEC was well equipped to inaugurate the exercise in the state and called on those who just turned 18 years from the period of last voter registration to participate in the exercise.
He said that those that registered but their names were not on the voter register were eligible for the register.
According to the scribe, those who have never registered as well as those desirous to do inter or intra registration also qualified for the exercise.
Ongele promised that the commission would do its best to ensure that eligible voters were registered during the exercise.
He said that after the inauguration of the exercise at INEC Awka office in South Local Government Area of the state, all INEC offices in the 21 LGAs would commence the exercise.
According to him, the registration will be done simultaneously between 9 a.m and 3p.m daily.
The administrative secretary further said continuous exercise would end on a date to be announced later by the commission.
Ongele said that only prospective registrant who presented his or her self before at INEC Registration Officials would be captured, stressing that registration by proxy was an offence and defaulters would be prosecuted.
He called on eligible voters to register to qualify to vote at any election in the state and at the polling unit of their choice.
"One's voter's card is the only instrument that confers such guaranty on any citizen,'' he said.
The secretary said that those who relocated from one state, town to another should show up at the INEC for registration.