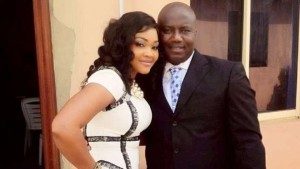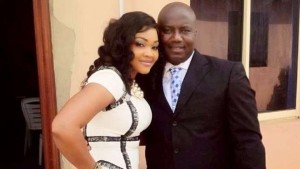 News reports have revealed that Mercy Aigbe-Gentry allegedly suffered a fractured skull in the beating she endured at the hands of her husband, Lanre Gentry.
The Nollywood actress was pictured undergoing a CT scan at St. Solomon HealthCare Limited.
Reports have it that the radiology report showed that the 38-year-old suffered a skull fracture caused by blunt force trauma.
This comes shortly after reports revealed that Aigbe was beaten to a pulp by her husband, allegedly spelling the end of their seven-year-marriage.
Other reports revealed that the pair has been embroiled in mutual infidelity in their marriage which was wrought with domestic violence, a situation made worse by the financial crisis the 50-year-old is facing.