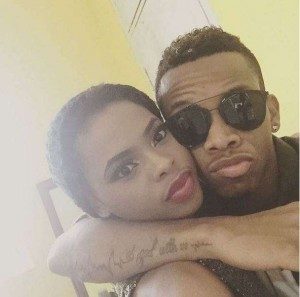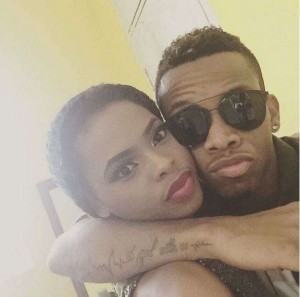 Tekno and Lola Rae are gearing up to be another celebrity couple in the entertainment industry.
The duo have been rumored to be dating in recent weeks and have literally been seen together for more than a month now.
Tekno wishes Lola Rae a happy birthday with a cute message.
"Happy birthday smally," he wrote.
March 2017
Tekno posts affectionate photo of himself and Lola Rae on Instagram sparking rumours.
Rae was seen grabbing her new 'boo' who captioned the post with a love emoji.
March 2017
Lola Rae shares a cover of Tekno's new single on Instagram
April 13, 2017
Romantic duo spotted kissing in an unknown nightclub.
April 15, 2017
Couple spotted in another romantic setting.
April 19, 2017
Lola Rae sends get well soon message to singer. In an Instagram comment posted the female singer wrote, "Praying You Get Better Soon My Fav Irritant ❤."
She presented this along with a moochy picture where she was seen touching the cheek of the singer.