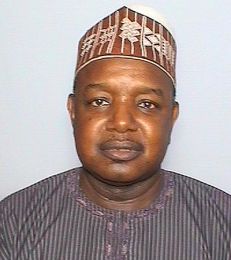 The Kebbi State Government has ordered immediate closure of the Na Kowa Guest Inn and Restaurant in Birnin Kebbi over alleged accommodation of criminals.
The state Commissioner for Information, Alhaji Musa Kalgo, told newsmen in Birnin Kebbi on Friday that Gov. Atiku Bagudu directed the closure.
Kalgo said that Bagudu also directed that all occupants of the inn should be arrested and interrogated.
According to him, any occupant suspected to be a criminal would be charged to court.
"Some nefarious activities have been taking place in the area. It was alleged that the hotel is the hideout of criminals that pose threat to the security of the people in the area."
"Government has directed immediate closure of the hotel and arrest and interrogation of all its occupants," he said.
Kalgo said that suspected armed robbers who attacked commercial motorcyclists on Wednesday were traced to the hotel.
"The attackers were traced to the hotel but the guards in the hotel refused to open the gate until security personnel forced their way into the hotel where two of the suspected attackers were arrested."
"This is a serious security concern; it is the main reason the hotel was closed," he said.
The News Agency of Nigeria (NAN) reports that the proprietor of the hotel was not available for comments.