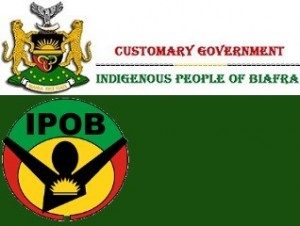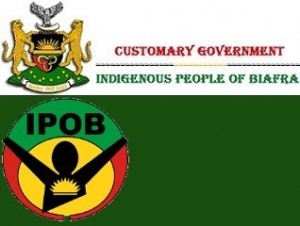 The Indigenous People of Biafra (IPOB) has warned that its leader, Nnamdi Kanu should not be provoked to speak out.
The group gave the warning on Wednesday, May 3, via a statement released by spokesman, Emma Powerful.
The statement reads:
"The Indigenous People of Biafra and its leadership worldwide condemn those unscrupulous individuals who are fabricating letters and stories with the name of our leader, Mazi Nnamdi Kanu, who barely came out of prison a few days ago."
"We warn those behind this calculated campaign of calumny, especially, the APC propaganda machine and their affiliates, to stop this particularly despicably immoral acts with immediate effect or face the wrath of IPOB.
"Those behind this latest show of shame are fully aware that our leader is unable to speak up against some of these fabrications as he was barred from speaking to the media by Justice Binta Nyako, who imposed an unconstitutional order as part of the bail conditions.
"These agent provocateurs are fully aware that our leader cannot grant press interview for now but it will be appalling for these immoral purveyors of iniquity and evil men in the society to be writing press statements in the name of our leader, Mazi Nnamdi Kanu, without proper consultation.
"Our leader, Mazi Nnamdi Kanu, cannot grant press interviews to counter these fabricated letters and stories by these evil men, meanwhile, we ask them to stop forthwith because IPOB members worldwide cannot fold their arms and watch them attempt to tarnish the reputation of our leader.
"Furthermore, Mazi Nnamdi Kanu has said it a long time ago that his only focus is to restore Biafra and nothing else, anybody who is trying to bring restructuring of Nigeria into the struggle for the liberation of Biafra is doing that to his or her own detriment.
"Therefore, any person or group of persons who think that our leader can even dream of agreeing to restructuring or tampering with the ethos of the struggle is deluded.
"The struggle for Biafra independence is a divine project which no man born of a woman can stop."
Kanu was granted bail on April 25, 2017, and released from prison after being arrested in October 2015.
As part of his bail conditions, he has been restrained from granting interviews or attending gatherings with more than 10 people present.