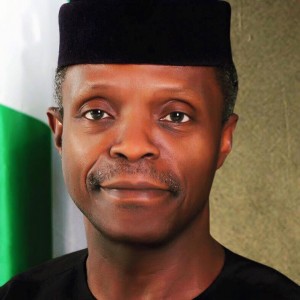 Acting President Yemi Osinbajo has revealed that 15 billion dollars is unaccounted for in the country's defence spending.
He made this revelation while speaking at the 5th Annual Christopher Kolade Lecture on Business Integrity in Lagos on Friday, June 30, 2017.
According to him, "In our investigations into Defence spending, we discovered 15 billion dollars unaccounted for, with no guarantee that we will ever be able to recover it.
"You can imagine the damage done by that corrupt act."
The Acting President was speaking on the lecture subject, "Prevention is Better than Cure Even on the Issue of Corruption".
He made remarks about the dangerous consequences of corruption in the country and the impact it is having on the country's prospects.
According to him, "Corruption is the robbery of the wealth of the nation, and thieves exist in every tribe or religion.
"You need to engage forensic consultants and hire other experts; even then, you will only have some hope of recovering some of what has been lost.
"Many countries are reluctant to return proceeds of corruption by introducing legal obstacles of different kinds to ensure that we do not get back the money.
"There is a long list of "What if'" – what if we were able to do something or invest even half of that money in economic or infrastructure projects before it disappeared?
"If some of that money went into boosting our reserves, our exchange rate will not be where it is today; so there lies evidence that corruption is cheaper to prevent than to cure."
Osinbajo also commented on the government's efforts to combat corruption, by putting measures in place to prevent it from happening.