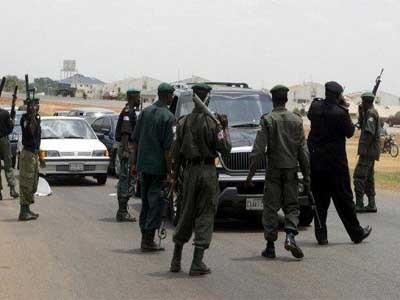 The Defence Headquarters has set up a high-powered committee to investigate the remote and immediate causes of the recent clash between personnel of the Nigerian Navy and Police in Calabar.
The Director, Defence Information, Maj.-Gen. John Enenche on Tuesday, noted in a statement that the committee was mandated to recommend appropriate sanction or sanctions to anyone or group found culpable.
Personnel of the navy and police clashed in Calabar in May during which two policemen and a naval rating were said to have died.
It was reported that trouble started when police traffic controllers attempted to stop some officers, who allegedly flouted the red light at a point near the Calabar Township.
"This is aimed at checkmating and subsequently eliminating such incidents in the future, to enhance relationship between the military and other security and response agencies in Nigeria.
"The Defence Headquarters hereby appeal to members of security and response agencies to embrace espirit de corps in the course of carrying out their duties and have mutual respect and understanding for each other,'' Enecnhe said.