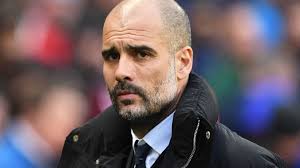 Pep Guardiola admits that Real Madrid defender Danilo is one of a number of players that Manchester City are interested in, but denied that an agreement has been reached.
The City boss wants to add at least three new full-backs to the club and has already signed England international Kyle Walker in a deal that could reach £50 million.
Reports from Italy claim that a £26.5m transfer fee for Danilo has been agreed, but Guardiola denied that a deal is in place for the 26-year-old.
"I said he's a player for Real Madrid, so we are talking with three or four players who have not joined us, we need that to refresh the players and rebuild a little bit more the club," Guardiola told a news conference ahead of City's International Champions Cup game with Manchester United in Houston on Wednesday.
City missed out on Dani Alves, who opted to move to Paris Saint-Germain instead after leaving Juventus on a free transfer, and Guardiola wants a second right-back after Pablo Zabaleta and Bacary Sagna left the club for free this summer.
Danilo is currently in Los Angeles with Real ahead ahead of their International Champions Cup match with Manchester United on Sunday. Real will then play City on July 26.
Chelsea have also been linked a move for the Brazil international, who joined Real from Porto in a €31.5m deal from FC Porto two years ago.
City are also chasing Monaco's Benjamin Mendy, with sources saying that a deal with the Ligue 1 champions is close to being reached.
Guardiola said: "It's like the case of Danilo, we have targets and we are going to see what happens. He's a Monaco player so I have to try and be quiet."
Arsenal striker Alexis Sanchez is another player that City have been heavily linked with this summer. The Chilean international is entering the final year of his contract but Gunners boss Arsene Wenger insists he is not for sale.
Guardiola refused to deny the speculation but said that UEFA should consider shutting the transfer window before the seson starts.
"Alexis is a player from Arsenal. Arsene said that, it's because he knows more than me. Unfortunately the market finishes the 31st, I think that's a huge mistake from UEFA," Guardiola said.
"I think the market should finish when we start the season, it's too long, too large. We are playing here with guys who maybe will not continue, or with players who are coming but are not here.
"We are playing in a situation where we don't know exactly what is going to happen for the rest of the season, so we miss time.
"For all the managers. Hopefully in the future UEFA can think about that and the deadline will be the day we start the competition. And for the players I've said the players are of other teams so I cannot say too much. I don't like when the other team's managers talk about our players so for us it's the same."
Guardiola appeared to rule out a move for Napoli goalkeeper Pepe Reina and insisted Claudio Bravo will remain despite an error-prone first season.
Star turn Sergio Aguero is another staying at the Etihad Stadium, with Premier League champions Chelsea reported to be keen to bring in the Argentina striker.
"You know my opinion on Sergio," Guardiola said.
"I said many times last season and I don't change absolutely any words about what I said.
"He's our player, he will remain here."
One striker that is heading for the exit door is Kelechi Iheanacho, staying in the UK as a move to Leicester edges ever closer.
Wilfried Bony, who spent last season at Stoke, also looks to be on his way out, but Guardiola insists the only reason he is absent from City's American tour is due to injury.
"It was/is an honour to work with him because it was not easy for him because I did not give him a little opportunities," the City boss said of Iheanacho. "His behaviour, I've never saw a guy like him (before).
"He is close to making a deal, a transfer and he decided to stay in Manchester. Maybe next week or the next 10 days he is going to finish.
"We have an option to have the opportunity in a few years to bring him back.
"But he's a young player and we believe he deserves to play. He needs to play at that age and that's why him, the club and everybody, we decide what's best for him.
"Bony is injured. If he wasn't injured, he would be here but he had a little problem. It's nothing important and serious, but he is recovering in Manchester."