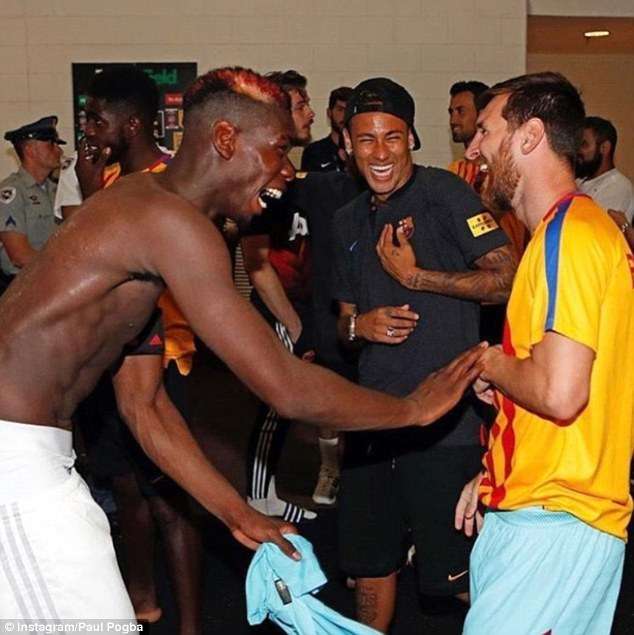 Neymar's teammates said Friday they have appealed Neymar to resist the temptation of moving to Paris St Germain after a training ground quarell with new signing Nelson Semedo.
PSG are supposedly ready to bid a record-breaking $256 million (218 million euros) move for Neymar, sparking exit fears as the Spanish club prepared for a Saturday "El Clasico" friendly matchup with Real Madrid at Miami.
The unsettled 25 year-old Brazilian left the practice pitch in disgust and has yet to commit his future to Barcelona ahead of the transfer deadline, still more than a month away.
"It's true, something did happen, but that's sometimes what happens in training," Barca midfielder Andres Iniesta said.
"All the talk about Neymar right now, everything is magnified. Things like this can happen. It's a personal decision for him, but of course we want him to stay."
"As soon as he clarifies the situation it's better for us and him. He will have his say when he is ready and as a teammate I will support him," Suarez said.
"Our relationship won't change. We want him to stay."
Coach Ernesto Valverde distracted the media on a day before the match with arch-rival Real, but Iniesta sang Neymar's praises.
"For me, he's one of the best players in the world. He brings so much to the team and hopefully he will stay for many years," Iniesta said.
"He is worth more than $200 million or $300 million. His playing style suits us and he can only improve with us."