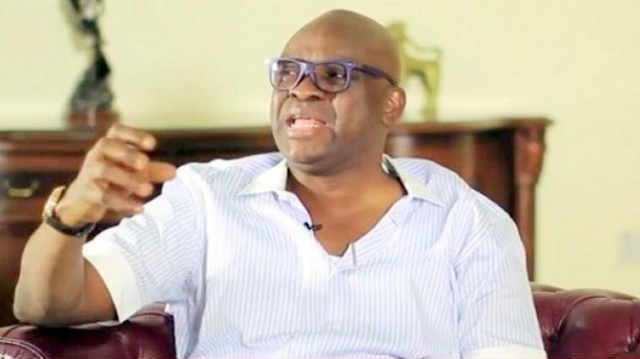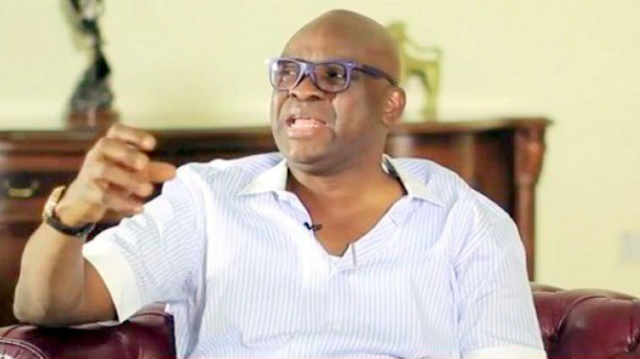 Former Governor of Edo state, Adams Oshiomhole recently compared Ayo Fayose of Ekiti state to a mad man.
In his sharp response to Governor Fayose's constant criticism of the President, the former Governor said "I don't like to discuss Fayose because when he makes his statements, it only reminds me of an Igbo proverb which says that if a responsible man is having his bath after a hard day's work and he removes his dress in a local bathroom and a mad man carries the dress and the man bathing, seeing that the mad man has carried the dress, he runs out naked pursuing him, people will see two naked people running and they will say two mad men. So, sometimes, you just allow the mad man to carry your dress and go rather than joining him in his madness.
"One of my very good friends wrote something in the papers criticizing the pictures taken during some APC governors visit to the President, he said maybe a broadcast would have been better. But I ask, if the head of a family is sick and some people went to see him, first there is nothing unusual about that."
He said "President is sick but it is not as bad as what people are saying. Some were carrying rumor that he was on life support but people have seen at least that, that is not true."
Governor Ayo Fayose had earlier requested resignation from President Buhari, saying that he is incapacitated.