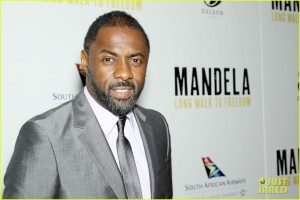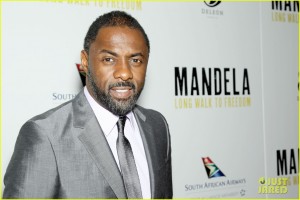 Riding fresh off his Esquire Magazine cover, Idris Elba strips for Essence Magazine.
The 44 year old actor who recently showed off his boyish looks for Esquire Magazine poses shirtless for Essence Magazine cover feature.
Styled by foremost celebrity stylist Ade Samuels, Idris Elba chose a black on black look with his shirt button undone with flattering pants with banded waist that fits perfect sporting dainty wrist bands.
In another shot, he goes completely shirtless choosing a denim with his Topman briefs peeking out.
He snags his second cover just a few days apart. What do you think of his boyish looks?