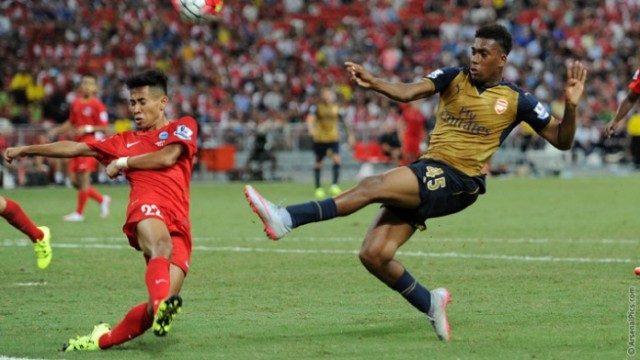 Arsenal star Alex Iwobi has impressed Super Eagles boss Gernot Rohr with his performances in the Emirates Cup.
Iwobi played in two of Arsenal's Emirates Cup games, starting the first where he scored in the 5-2 win over Benfica on Saturday, July 29.
"I want all my players to have to up their game to at least Iwobi level during this preseason to merit an invitation for the World Cup clash with Cameroon," Rohr told the Nigeria Football Federation (NFF) website.
"The season starts on August 11 in Europe and there won't be enough time to assess the players based on league form.
"I will have to rely mainly on the preseason form to select players who will feature against Cameroon. So I expect my players to be firing at full cylinder ahead of the season to get a call-up."