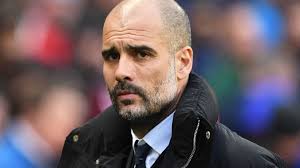 Pep Guardiola's wishes are coming true, as brick by brick he is being allowed to assemble an expensive new Manchester City side. From a squad that could and maybe should have been disassembled a year or two earlier, the rejuvenation is now in full swing.
People will gasp at the amounts being spent, but City have held on to many players until they were not fit for purpose and are now being punished for not acting sooner. The market always sees City coming, but this summer's obvious needs have pushed sellers' prices higher and higher.
As well as an omnipresent "City-subsidy," the club has been held to ransom, first by Tottenham and now by Monaco, with both clubs knowing full well that City's desperation to fill problem positions would lead them to pay over the odds to get the men they wanted. But get them they have, and, in Kyle Walker and now reportedly Benjamin Mendy, Guardiola's side inherits the dynamic flank defenders he critically missed last season.
However much he juggled staff during his inaugural season in England, Guardiola could not find the personnel to play the full-back positions energetically and effectively.
With the ageing Pablo Zabaleta and Bacary Sagna on one side and Gael Clichy and Aleksandar Kolarov on the other, City could not play the game the Catalan insisted on. When Fernandinho and others were tried, the quality of the transition from back to front continued to fluctuate.
Now he has not only purchased two specialists, but is reportedly closing in on a third. With Walker and potentially Danilo vying for a place on the right and Mendy stepping in on the left, City will be difficult to stifle next season.
Often, Guardiola's preferred conduit of the wings was an area that saw the flow of the attack slow down last season. While the effervescent creative skills of KDB, sterling and Leroy Sane meant City were never short on inventiveness, the extra dimension of flying full-backs was palpably missing. Those spluttering at the fees "being spent on full-backs" miss the point that these are probably the key positions in Guardiola's game plan.
On top of this, the club have followed the coach's instructions and supplied him with a quality young goalkeeper in Ederson Moraes and yet another sublimely talented midfield man in Bernardo Silva. It is tempting, even at this relatively early stage of preseason, to ask who might be able to staunch the flow of this City side, once it gets into top gear.
Last season's electric launch-off under the Catalan, when City registered 10 straight wins out of the blocks, turned out ultimately to be a false start. With full-backs Kolarov and Zabaleta being asked to fade their runs in toward central midfield and the coach's readiness to supplant players from their traditional, recognised slots on the pitch, it took some time for the opposition to work out how to play City successfully.
As soon as Tottenham came up with the answer, however, the game — to a great extent — was up. It was Sunday, Oct. 2. In sitting tight on City's creative men and blasting forward to swamp dithering defenders by shutting down City's exit passes from defence, Spurs showed how to successfully nullify City's game plan. The full-backs at Guardiola's disposal could do nothing about this new reality, and City's coruscating start faded to normality.
It is hard to see that happening this season. City's threat will come from all over the pitch. Bernardo Silva, Sane and Sterling will assault the touchline, with any of the new full-backs more than capable of coming steaming through behind them as reinforcements. Meanwhile, beleaguered defences will have to decide whether to man the flanks to deal with this double threat on both sides or stick to the middle, where Sergio Aguero, Gabriel Jesus, Kevin De Bruyne and David Silva may well be preparing an alternative line of assault. If it works, it will be a thing of some considerable power and beauty.
Power and beauty, it would seem, costs serious money these days. Mendy's purchase will bring City beyond £175 million spent so far, and that total will rise again with the confirmation of the arrival of Danilo from Real Madrid. The stand-in right-back will reportedly join for a quoted fee of £26.9m, bringing City's spending on full-backs alone to £124m, a price to make even the staunchest fan of big-spending wipe the tears from their eyes.
As Manchester United, Liverpool, Chelsea, Arsenal and PSG will agree, attempting to catch up with the real big boys of the sport takes ever-increasing amounts of money. Once stymied by UEFA's carefully crafted Financial Fair Play regulations — the brainchild of Michel Platini apparently with the sole intent of blocking clubs such as City from accessing the European elite — City now have an open path to make for the summit.
With the size of the expenditure this summer, if it is not reached in some style, there will be serious questions asked.