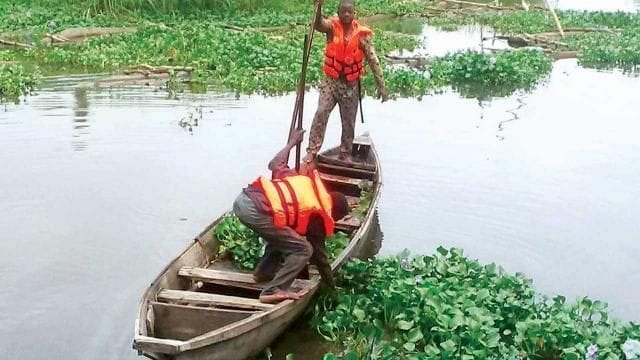 Lagos State Government (LASG) has responded to a press release by the Nigerian Inland Waterways Authority (NIWA) on the recent Appeal Court Judgement setting aside the Judgement of the Federal High Court and allowing the Appeal of the Lagos State Government on its right to control its inland waterways to the exclusion of the Federal Government.
In a press statement issued on Thursday by the Lagos State Commissioner for Information and Strategy, Mr. Steve Ayorinde, Lagos State government clarified that in the lead Judgement delivered by Dr. Hussein Mukhtar JCA , the Court of Appeal indeed set aside the judgement of the Federal High Court and held  that the Lagos State House of Assembly is competent to make laws in respect of the intra-Inland Waterways in Lagos State except those inter-State Waterways under item 5 in the 2nd Schedule of the National Inland Waterways Act.
"It is on record that the Nigerian Inland Waterways Authority  was a respondent at the Court of Appeal and was represented by Counsel who argued and adopted its brief of Argument on NIWA's behalf," the Commissioner said,  adding that "the rules of precedent for judgements are also very clear and this landmark judgement represents the current law on this issue until it us set aside by a higher Court.
"Any arguments to the contrary by NIWA are misconceived and should be disregarded. IT IS NOT IN DOUBT THAT THIS JUDGMENT FAVOURS Lagos State Government AND BECAUSE THE  STATUS QUO HAS CHANGED IS THE REASON FOR THE PURPORTED NOTICE OF APPEAL REFERRED TO BY NIWA," he stated.
The statement added that in the meantime, Lagos State government  urges all boat operators and dredging companies to be law-abiding and FULLY comply with the provisions of Lagos State Waterways Authority Law Cap L72 Laws of Lagos State 2015 guiding dredging and boat operations which has been declared to be a valid and binding law by the Court of Appeal.
"Failure to do so will attract appropriate stiff sanctions under the law," Ayorinde said. (LASG)