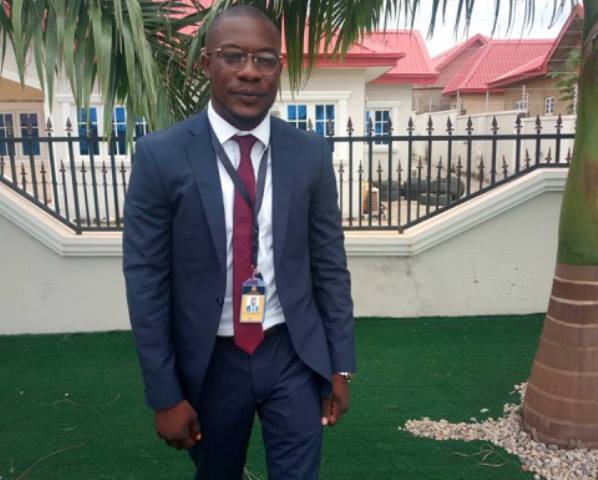 A Non-Governmental Organisation (NGO) under the aegis of United Global Resolve for Peace (UGRFP) has said that the present Nigerian Constitution does not reflect the spirit and intention of the people as it was inherited from the military.
They also noted that a section of the constitution had foreclosed restructuring because it stated that Nigeria is an indivisible and indissoluble nation.
The group made the observations during a joint news briefing in Abuja on Wednesday addressed by Mr Olaseni Shalom and Mr Pelumi Olajengbesi, the Executive Director and the Executive Secretary of the organisation respectively.
According to Olajengbesi, who is a legal practitioner, restructuring is not just moving things from the concurrent list to the exclusive list but giving Nigerians the opportunity of sitting together to discuss the basis of corporate existence of the country.
"The government has the responsibility to ensure that the interest of everybody is protected in line with international conventions.
"What the government should do quickly is to ensure that a sovereign national conference in put in place whereby people elected from various local governments will come and sit together and deliberate on how the country should work.
"The 2014 national conference was a political conference to take care of the interest of stakeholders.
"We are appealing to the Federal Government to convene a sovereign national conference urgently.''
Earlier, Shalom said that the challenges of insurgency, militancy, farmers-herdsmen clashes and secessionist agitations should be handled before they spiralled out of control.
He said that the organisation would embark on a series of campaigns and networking aimed at addressing the issues.
Shalom said that there was no better time to start the process of restructuring the country than now.
"We will partner with well-meaning Nigerians to lend voice and support to the clamour for a restructured Nigerian state.
"A system that works; a system that is productive; a system that pushes back the hand of corruption; a system that puts injustice to rest.
"In addition to this, the government of the day must be committedly working towards improving the value system of the country and investing massively in human and social development,'' he said.
He said that from its love for the country, their organisation had chosen to play the role of bringing the required attitudinal change in individuals living in Nigeria and sub-Saharan Africa.
According to him, their NGO promotes peaceful resolution of crisis generated as a result of human activity, civil unrest, agitations, conflict of interest among others, in line with UN charter on conflict resolution.