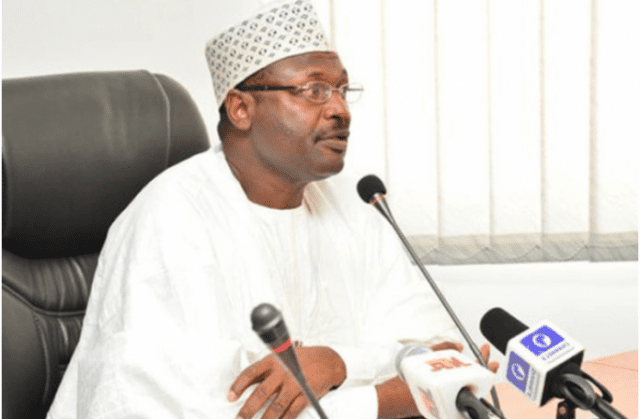 The Zone C Chapter of the National Association of Nigerian Students (NANS) has passed a vote of confidence in the management of Independent National Electoral Commission (INEC).
The zone comprise of the following Nigerian States: Adamawa, Benue, Borno, Kogi, Kwarra, Nasarawa, Plateau, Taraba, Yobe and Federal Capital Territory (FCT).
The Deputy Coordinator of the zone, Mr Mathew Dafoum Naankin, stated in Keffi on Wednesday, July 27, 2017 that the students took the decision in collaboration with "Youth for Good Governance'', an NGO.
He commended INEC for its effective interpretation and implementation of the nation's electoral system.
"We at NANS wish to categorically dissociate ourselves with any person, group or association seeking to smug the name of our association in to political issue especially as it relates to INEC or any agency of government.
"NANS is proud to associate with the modest achievements of Prof. Mahmood Yakubu while at TETFUND and also to support his efforts at INEC.
"We are not in doubt that the country has benefitted and will continue to benefit from his commitment to service,'' he said.
The deputy coordinator called on Nigerians to continue to support INEC to enable it conduct free, fair and credible election in the country.
He appealed to school authorities nation-wide to jettison the idea of increase in school fees.
Also speaking, Ramlat Zubairu, Vice President of Coalition of Youth for Good Governance said the organisation would continue to support the leadership style of the INEC boss.
She said the organisation would continue to educate youths and engage them in the implementation of government policies and programmes. (NAN)