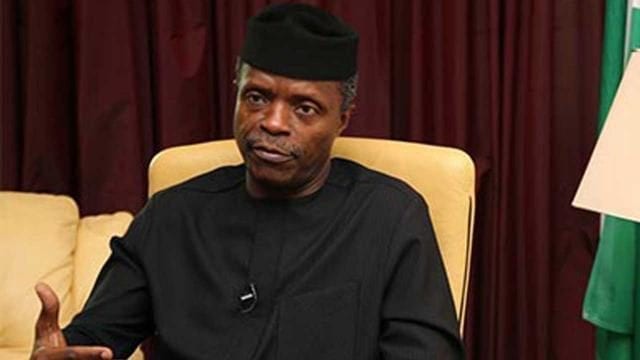 Nigeria's Acting President, Professor Yemi Osinbajo, yesterday said that the Federal Government would support efforts that will make life easier for its citizens.
Osinbajo said this while inaugurating the 16-Km Chokocho-Umuechem-Ozuzu road and 14-Km Chokocho-Igbo-Etche-Rumuokurushi Inter-Change in Etche Local Government Area of Rivers, rehabilitated by the state government.
The acting President praised Governor Nyesom Wike for his development plots and stressed the importance of the unity of the country.
According to him, Nigerians must always maintain the unity of their country because the country is great in their diversity.
"We are greater together than apart," he said.
Osinbajo, however, begged the leaders in government to de-emphasise partisan concerns and work in the interest of their people to make them feel the impact of the government.
"We must always look for ways to advance the interest of our people; today is a very happy day; we will always have happy days," he said.