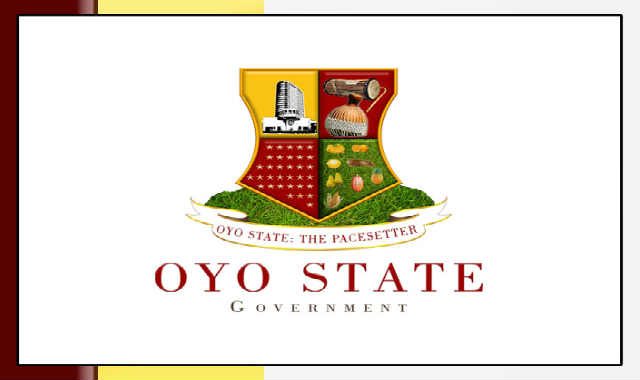 The Government of Oyo State has warned property owners and developers in the State on deviating from originally approved building plans without seeking physical planning approvals, disclosing that it has requested for State Planning approvals from University College Hospital, Kola Daisi University and University of Ibadan, Ibadan on some of their structures.
The Government listed Ajayi Crowther University, Adebayo Akande Hall, EcoBank PLc Branch at Ajayi Crowther University among other properties that are expected to provide their physical development plans, saying that disruptions of approved plans by developers, contravene the extant planning laws of the state and appropriate sanctions would be applied.
The State Commissioner for Information, Culture and Tourism, Mr. Toye Arulogun stated in Ibadan on Wednesday that the government's action is based on the State Government Development Control power under the 1999 Federal Constitution and Land Act as amended and affirmed by the Supreme Court verdict of June 13th of 2003 which states that Each State Government is solely responsible for Urban and Regional Planning or the REGULATIONS of Physical Development of lands within its administrative boundary. 
Arulogun explained that the Gvernment has also directed the developers of an office Complex at Ring Road Ibadan, Cobble Stone Properties Estates Ltd and an event centre at 41, Awolowo Avenue, Old Bodija, Ibadan, Molola Company Limited to remove the offensive parts of the structures or a penal fee each of N250,000,000.00 (Two hundred and Fifty Million Naira) Only for deviating from the building plans approved for the organisations.
The Government spokesman said that the government frowns at the attitude of property owners and developers turning their residential buildings to commercial ones without adequate recourse to the extant building laws and additional approvals from the appropriate government office.
He said that the Government will not tolerate the contravention of building laws, noting  that it is imperative for the people of the state to be compliant with the necessary planning laws and building instructions so as to avert any danger or indiscriminate development.
The Commissioner, quoting from a letter sent to the Managing Director of Molola Company on July 20, 2017 and signed by TPl P.O. Adesope on behalf of the General Manager of the Oyo State Housing Corporation, said "it will be recalled that you have deviated from the building plan approved for you on the 14th September, 2015 by inadequate set-back at the rear end.
"Also, construction of 8 units of toilets within the space approved for parking lots in the ground floor of the building leading to inadequate parking space and a sketch showing the construction and defaults identified is hereby attached (see annexure II)."
Arulogun stated that the company has been strongly advised to remove the offensive part of the structure or pay a penal fee within 2 weeks from the date of the July 20th letter, explaining that the well-being and safety of the people of the state is important to government as well as controlled development in line with the recently received Ibadan masterplan. [OYSG]