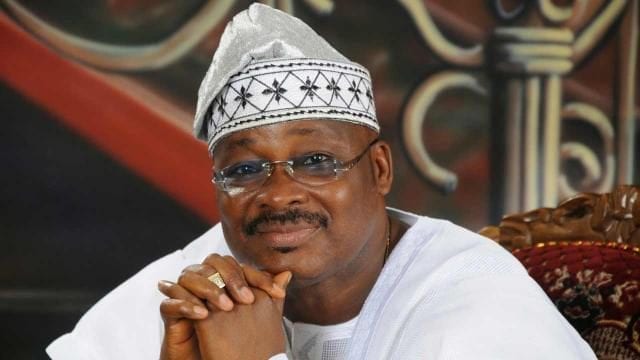 Oyo State Governor, Senator Abiola Ajimobi, has approved the payment of April and May 2017 salaries for workers in the State from the refunded second tranche Paris Club Fund and June released Monthly allocation from the Federal Government.
The Commissioner for Information, Culture and Tourism, Mr. Toye Arulogun, who disclosed this on Thursday, explained that about 72% of the N7.9bn Paris Club fund was committed to the salaries and salary related payment, at both the state and local government levels to abate the salaries irregularities of council workers.
Arulogun said that despite President Muhammad Buhari's directive that at least 50% of the Paris Club refunds should be committed to the payment of the salaries of workers in the states, Governor Ajimobi has always displayed his humanitarian and welfarist disposition and commitment to workers' welfare by committing above the stipulated 50% to salaries and salary related.
The Government spokesman recalled that the Governor committed 100% of the N5.003bn second inflow of the first tranche of the Paris Club fund to workers salary, pensions and gratuities, noting that 60% of the N7.2bn first inflow was committed to the same course.
He pointed out that the Oyo state Government has paid two months salaries four times in the last 7months, expressing optimism that the government would soon be free from owing workers salaries.
According to him, "our government is committed to the well-being and welfare of the people of the state. We have said it many times that the leadership of the state is not happy with the situation of workers in the state and has never not relented in its efforts to correcting the anomaly. The Governor is consistent in reiterating his commitment to permanently resolving the issue of outstanding workers salaries.
"Before the financial crisis in the country, we used to pay on or before 25th of every month. Workers also received a 300% increase in salaries between 2011 and 2015. We strongly believe and are committed to getting back to the rosy days. We will all recall that the governor said at the 2017 inter faith service in January that the state will survive this period. As at then, we were owing workers in the state about six month salaries.
"It should be noted that with the payment of April and May salaries, we will be owing workers in the state only June Salary and by extension July in some days time.  The prophecy is already coming to pass and we believe that everything will soon be back to normal as we can see the light at the end of the tunnel."
"We appeal to the people of the state to bear with us and continue to support our administration. We will continue to strive to fulfill our electoral promises and improve the quality of life for the citizenry in Oyo state. We do not politick or politicize people's welfare," Arulogun stressed. (OYSG)