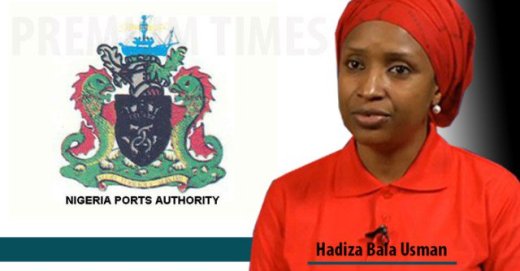 A Trustee of Shippers Association Lagos State, Mr Odolo Nicodemus, has advised Standards Organisation of Nigeria (SON) and other government agencies at ports to jointly inspect cargoes to reduce time of doing business.
Nicodemus gave the advice in an interview with NAN on the sidelines of a one-day Sensitisation Workshop titled : "SON ACT 2015 and Ease of Doing Business,'' in Lagos on Wednesday.
"SON told operators that all its documentation will be online. So if SON's documentation is done on line, why can't other government operators adopt the SON electronic system?
"After getting permit for Standards Organisation of Nigeria Conformity Assessment Programme (SONCAP) registration, before the cargoes are shipped into the country, agents will carry out inspection with the advanced documents available to them.
"The advanced documents will be released into the Single Window of Customs procedures and other agencies concerned will work on the documents,'' Nicodemus said.
He said that all concerned regulatory agencies should have conducted their examinations to enable them to achieve the 48-hour cargo clearance target of the Federal Government.
Nicodemus commended SON for reminding port operators about the importance of transparency in cargo procedures.
He said that transparency would reduce the bottlenecks facing government regulatory bodies.
The shipper recalled that the Nigerian Shippers' Council (NSC) also introduced Cargo Tracking Note, adding that this was done in Singapore which enabled shippers in the country to clear cargo within two hours.
Mr Kayode Farito, the National Publicity Secretary, Association of Nigerian Licensed Customs Agents (ANLCA), urged SON to look into its overlapping functions with the National Agency for Food and Drug Administration and Control (NAFDAC).
Farinto told NAN that SON should put the Standard Operating Procedures (SOPs) on its Website to educate Nigerians on its procedures.
He advised that SON should be a regulatory agency instead of generating revenue for Customs.
Farinto also advised SON to review the number of days involved in prosecuting an offender.
NAN reports that the Director-General of SON, Dr Osita Aboloma, explained the provisions of the SON Act 2015.
Aboloma said the Act was meant to ensure that compliant business persons were not disadvantaged by persons who were into manufacturing, importation or exportation of sub-standard products.
He said that the theme of the workshop posed a big challenge toward the collective efforts to do the right thing for business.
According to him, the provisions of the SON ACT 2015 include removal of substandard products from the market place and prosecution of offenders.
Aboloma said the provisions would also enhance enforcement of penalties against persons dealing with products not complying with any mandatory industrial standard.
"The punishment ranges from fine of not less than N1 million or 15 per cent of the value of the product to a fine of not less than N2 million or 20 per cent of the value of the product.
"Where every person concerned with manufacturing, importation, exportation, sale of products do so acting on the same requirements, cost of doing business would become predictable as discipline would be brought into the system.
"It is the same discipline that the Ease of Doing Business initiative seeks to bring into our system and where cost variables are minimised, price divergence is eliminated.
"Our preferred mode of conflict resolution is by negotiation, mediation and reconciliation.
"Toward this end, SON has established a full-fledged Alternative Dispute Resolution Desk within its Customs Feedback & Collaboration Unit
"This is also a means of easing the cost of doing business. Herein lies the link between the SON ACT 2015 and the Ease of Doing Business in Nigeria,'' Aboloma said. (NAN)