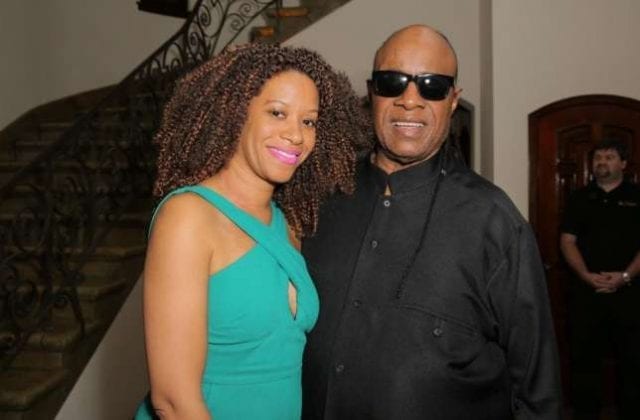 Congratulations are in order for Stevie Wonder who has tied the knot for the third time!
The soul singer put a ring on Tomeeka Robyn Bracy, 42 at the Hotel Bel Air Los Angeles over the weekend [15 July 2017] and as People reports, the ceremony was a beauty of immeasurable proportions.
However, it was a very private affair which explains the news didn't become known earlier.
People reports that the reception was decorated with abundance of flowers and string lights, according to pics and clips shared on Instagram by a background vocalist at the ceremony.
The posts were published on Monday, July 17 2017 with one eye-catching caption which says:
"Had a ball and was honored to be a part of Stevie Wonder's wedding."
Another caption reads; "everything was so beautiful not to mention the hundreds of butterflies that were released from a box during the ceremony," the caption read.
John Legend, Pharell Williams and Usher Raymond, who is under fire at the time of this article, all performed at the ceremony before the groom himself took to the stage to serenade his bride and excited guests, The Sun reports.
According to them, the 67-year-old performed his song, 'Try A Little Tenderness' in a ceremony which an onlooker described as "a very lavish, romantic and star-studded affair."
This is Stevie Wonder's third marriage after he divorced Syreeta Wright in 1972 and Kai Millard in 2012.
The best man and bridesmaids were chosen from his nine children by five different women — aged three to 42.